Reconnect with TSU
Homecoming 2015...You Don't Want to Miss it!
The 2015 Class Reunions Celebration committee is busy planning many great events for you.
The reunion committee invites class members from the following classes: '80, '85, '90, 95, '00, '05, '10 to attend the 2015 Class Reunions Celebration Homecoming Week. Homecoming Week is Sunday, October 11th thru Saturday, October 17 th.  Class Reunions activities will begin with a Welcome Mixer on Thursday, October 15th and conclude on Saturday, October 17th when Tigers take on the Panthers .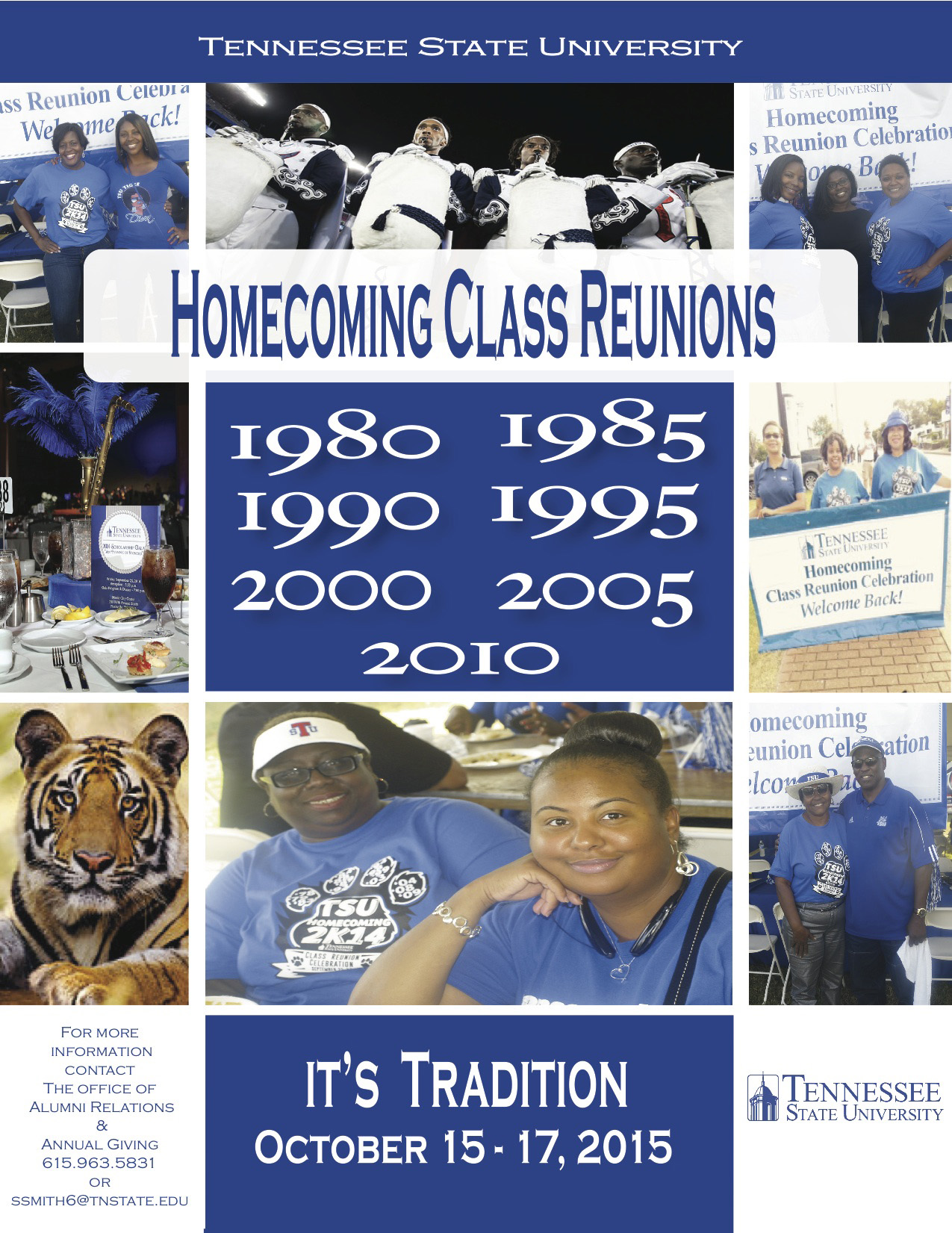 ---
webpage contact:
Alumni Relations and Annual Giving