CASE
Nashville, Tennessee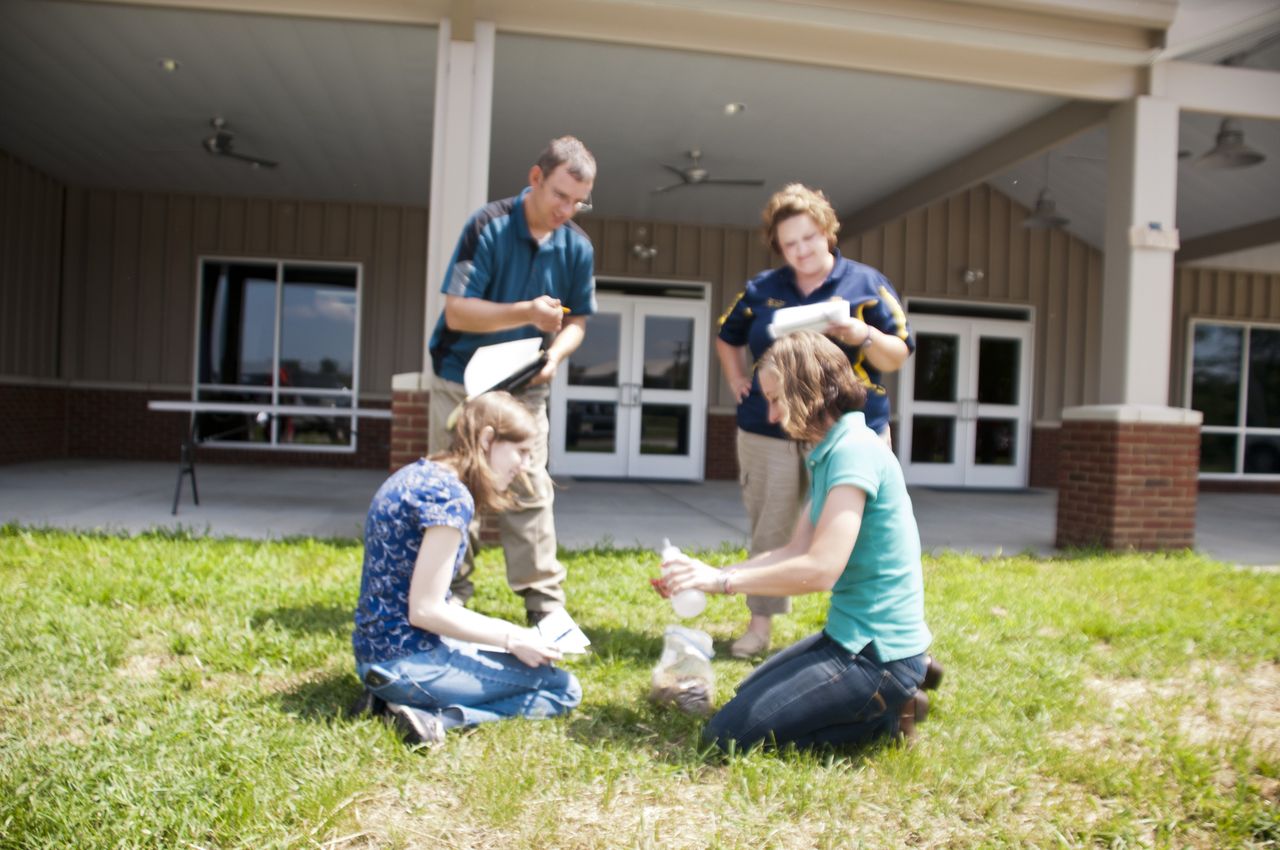 Through the CASE Institutes offered at TSU, teachers are provided intense hands-on professional development to facilitate instruction in respective courses. The CASE curriculum is free to those who successfully complete a CASE Institute. CASE teachers receive complimentary updates to the curriculum and many other services throughout their careers. For details about CASE and certification information, please visit
www.case4learning.org
.
Click here for an AFNR brochure
.
Click here for the ASA brochure
.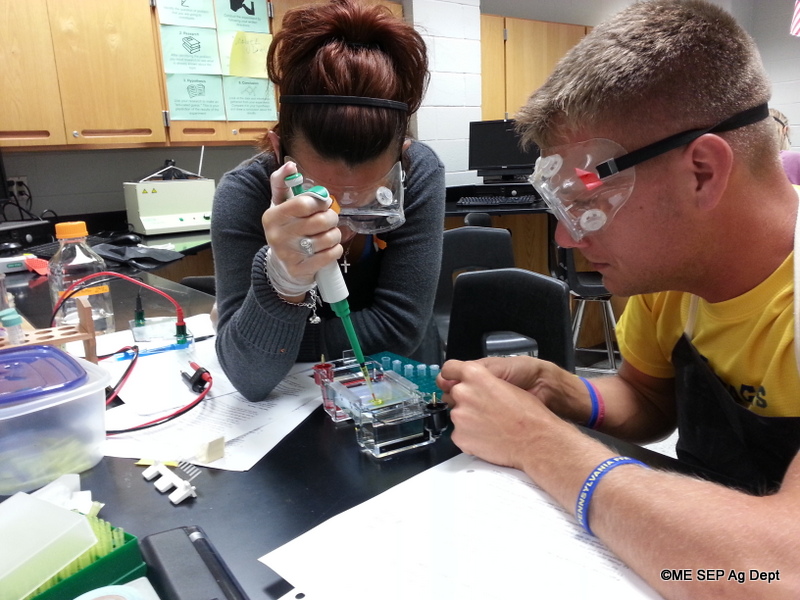 Registration                           
The cost of AFNR at TSU is $3,000 per participant. Late registration is $3,250 per participant. The ASA Fast Track is $2,100. It is less because it is so much shorter (less meals and less lodging costs). The late fee for ASA is $2,350. The price includes the curriculum, cost of facilitation (TSU Faculty) and instruction (by expert ag educators who teach CASE AFNR every day) and materials, CASE Administration fees, CASE instructor salaries, a CASE polo shirt, printing, lodging, parking, meals, etc. The reason our costs are on the high side is because of the unusually high hotel rates in our "It City" of Nashville. Lots of folks want to be here in June. The institute will be right on the coat tails of the popular
CMA Festival
, actually.

Early registration for both institutes closes April 1. HOWEVER, PAYMENT MUST BE MADE NO LATER THAN ONE MONTH AFTER REGISTRATION AND INVOICING. For instance, if you register on January 10th, you should be invoiced by January 15th. Your payment will be due February 15th. If payment is not received by then, your registration will be voided, and your spot will be opened up.
Purchase orders and checks should be made payable to Tennessee State University ℅ Dr. John Ricketts immediately after online registration and an email invoice from TSU. Submit Purchase Orders via email to jricket1@tnstate.edu or via postal mail at: Dr. John Ricketts, Tennessee State University, P.O. Box 9543, 3500 John A. Merritt Blvd., Nashville, TN 37209.
Click here to REGISTER                                                                                                                                                                                
Institute Location
Both Institutes will be held each day in the Agricultural Education STEM Building pictured here. It is located at 1515 Ed Temple Blvd., Nashville, TN 37209. For folks not taking the shuttle from the hotel, there is ample, free parking.
Schedule                           
The TSU-AFNR Institute will begin on Monday evening, 4pm, June 11 and end on Thursday, June 21.
The TSU-ASA-Fast Track will begin on Sunday evening, 4pm, June 24 and end on Friday, June 29.
In addition to the required hours of instruction, participants will also have homework each evening to be completed at the hotel. ALL participants MUST be present for the entire CASE Institute - NO EXCEPTIONS. There will be no class on Saturday (6/16) and Sunday (6/17).
If you have any questions about the CASE schedule, please contact CASE Affiliate Professor, Dr. John C. Ricketts.
Daily AFNR Schedule

June 11                                   
Check in to the hotel and be ready for an orientation at 4pm.
June 12-15
(T-F) Class starts promptly each day at 8am and finishes at 5pm. Short-Lunch Schedule (lunch from 12:00pm-1:00pm)                              
June 16-17
(Sat.-Sun.) Free Time - See The Fun Stuff section below for ideas for exploring Nashville.
June 18-21
(M-R) Class starts promptly each day at 8am and finishes at 5pm. The last day you should be done early.
Daily ASA Fast Track Schedule
June 24                                   
Check in to the hotel before orientation at 4pm.
June 25-29
(M-F) Class starts promptly each day at 8am and finishes at 5pm. Short-Lunch Schedule (lunch from 12:00pm-1:00pm)                             
What is CASE like?                           
Watch the following video for a sneak peak of a CASE Institute.
Lodging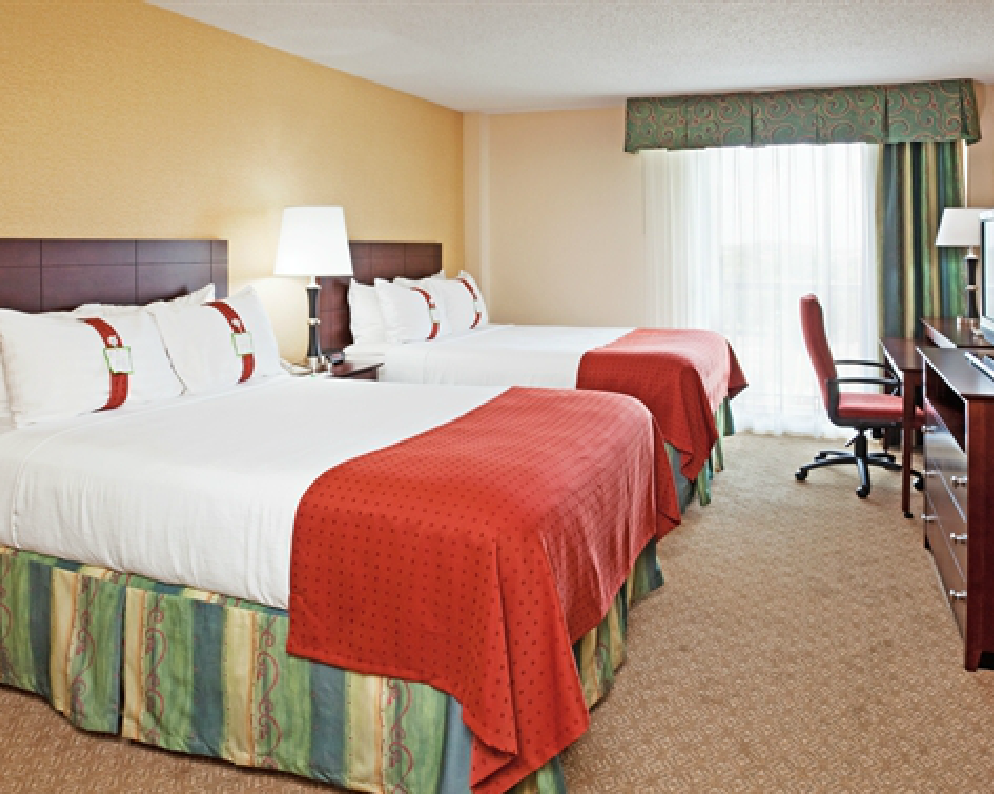 Participants will be housed at The Inn at Opryland - Located near the historic Grand Ole Opry, General Jackson Showboat and Opry Mills shopping center, our locally inspired hotel combines the excitement of Nashville with an array of modern comforts. From the moment you step inside, experience simple Southern hospitality in our spacious lobby and atrium with a coffee shop and refreshing indoor pool. Retire to stylish rooms with plush bedding and complimentary Wi-Fi to keep you comfortable and connected and engaged in your homework on into the night.
Travel Details                           
Airport                           
Nashville International Airport (BNA), host to many airlines and servicing many cities, just finished celebrating its 75 year anniversary. BNA makes you feel like you are in the Country Music Capital of the world upon your arrival with live music at several venues and gravy and biscuits or BBQ from a TSU favorite, Swett's Restaurant in Concourse C. Side note: BNA proudly supports education by being active in Metro Nashville Public Schools through the PENCIL Partner program and the STEM (Science, Technology, Engineering, and Math) program. 
Travel to and from the airport                             
There are numerous shuttles and cabs to take you from the airport to the hotel. Uber and Lyft are very good options in Nashville too.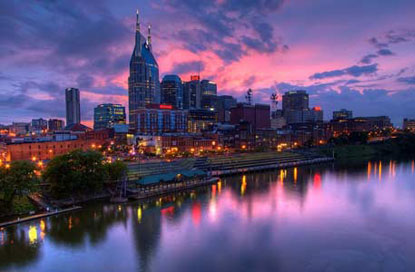 Parking                               
Parking at the hotel and at the Ag Ed STEM Building is free.
College Credit                              
Three hours of credit for the course is available. The course is AGSC 5050 Curriculum for Agricultural Science Education. For those seeking college credit, they will need to complete the following steps quickly.
Step One - Apply online as a "non-degree" seeking student HERE by April 1. You will need to set up a login and PIN number to apply.
Step Two - You will need to contact the institution where you got your undergrad degree and have them send a transcript to TSU. Any questions about this part of the process can be answered HERE.
Step Three - Once you are admitted you will need to register for AGSC 5050.
The Fun Stuff                              
One of the best parts about CASE AFNR in Nashville is all of the opportunities you will have to unwind after the homework is done. The best source of information for this type of planning is http://www.visitmusiccity.com/ and the Nashville Music City Vacation Guide.
---
webpage contact:
Ag. Education