Ready2Teach

The Teacher Education Program at TSU prepares competent and caring facilitators of learning, committed to diversity and the success of all. Ready2Teach (R2T), a clinically-rich, co-teaching residency model sponsored by TBR, helps TSU accomplish its teacher education mission. Enhanced by the Teacher Performance Assessment (TPA)—a performance-based approach to candidate evaluation—R2T prepares new teachers to be ready to teach from day one in the classroom.
Campus Contacts:
What is Ready2Teach?
A year-long co-teaching residency in the schools
Consists of Residency 1 (minimum 50%) and Residency 2 (100 %)
Strong partnership with schools and school-based mentors
Utilizes problem-based learning (analysis of authentic cases)
Designed to improve P-12 student outcomes
Intended to help public schools meet their goals and address needs
What is the Teacher Performance Assessment (TPA)?
A performance-based approach to candidate assessment
Capstone assessment integrates planning, instruction, assessment, and analysis of teaching
Candidates videotape 15 -20 minute teaching event for reflection and analysis
Candidates construct approximately 40-page narrative on critical teaching tasks
Candidates submit electronic  report on teaching event for assessment by 2 reviewers
How does R2T benefit partner schools?
Candidates as co-teachers provide assistance in the classroom
Mutual development of skills as mentor teachers and candidates engage in co-teaching
Candidates able to provide individual attention and tutoring to students
Opportunity for recruitment of highly qualified new teachers
Opportunities for professional development from university faculty
The TPA as part of R2T prepares candidates for the TEAM evaluation
---
webpage contact: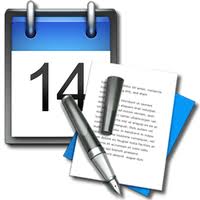 TSU Ready 2 Teach Events
 
Fall 2015
August  28, 2015    Residency I / Student Teaching Orientation Avon Williams Campus Room 323 8:00am - 4:00pm sign-in 7:30am
Spring 2015
January 30, 2015     Professional Education Unit Meeting  Boswell Room 012  9:00am-11:00am