TSU-NERVE: Tennessee State University - Neuroscience Education and Research Vanderbilt Experience
This program is funded by the National Institute of Neurological Disorders and Stroke (NINDS) Blueprint Program for Enhancing Neuroscience Diversity through Undergraduate Research Education Experiences (R25) Request for Applications number RFA-NS-14-010.
PI - Kiesa Kelly, Ph.D. (kkelly5@tnstate.edu); Co-PI - David Zald, Ph.D. (Vanderbilt University)
Co-Program Directors:  Lisa de la Mothe, Ph.D. (ldelamot@tnstate.edu) & Hugh Fentress, Ph.D. (hfentress@tnstate.edu)
Program Overview
During the 5 years of this training grant, 20 TSU STEM majors will be selected to participate in the TSU-NERVE program for the purpose of obtaining research, didactic, professional, and mentoring experiences that will prepare them for admission into doctoral programs in Neuroscience. Through our partnership with Vanderbilt University's Neuroscience Program, TSU-NERVE students will complete Neuroscience coursework, participate in three semesters of paid research in Neuroscience labs, and complete a paid summer research experience at a variety of institutions, including Princeton University. They also complete four semesters of a weekly seminar where they receive strong mentorship from the TSU-NERVE Program Directors, Dr. de la Mothe and Dr. Fentress, from the Departments of Psychology and Biology, respectively. Students will also receive funding to present their research twice at the Society for Neuroscience annual meeting.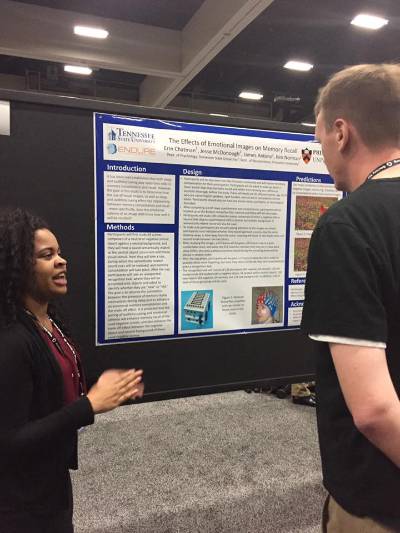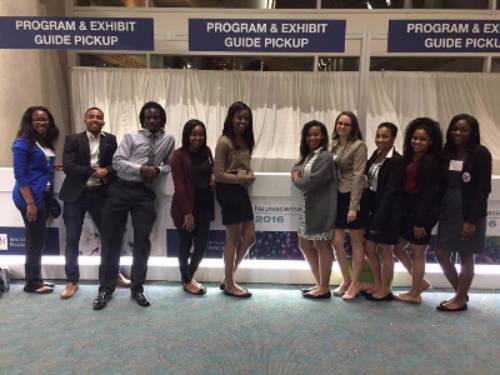 Why Neuroscience? 
Being a neuroscientist gives you the opportunity to research interesting questions, such the following work conducted by prominent African American neuroscientists:
What are the requirements for being admitted into TSU-NERVE?
Declared major in STEM field (e.g., Biology, Psychology, Chemistry, Computer Science)
Rising junior status
Earning a B or better in 3 of the following: Biology I, Biology II, General Psychology, Elementary Statistics, Chemistry I, Chemistry II, Physics I, and/or Physics II
overall GPA of at least 3.20
2 faculty references (letters not required)
Personal statement of academic and professional goals 
How do I apply?
Application forms will be available soon for the 2017-18 cohort. Please email kkelly5@tnstate.edu for more information.