Home >
> Virtual Coffee Shop Webinars
Virtual Coffee Shop Webinars
Take a Virtual Coffee Break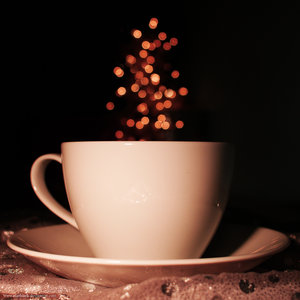 We are offering an innovative way for you to keep up with important and timely topics in Extension educational program areas by presenting the "TSU Extension Virtual Coffee Shop" monthly public outreach educational webinars.
These webinars are offered the second Wednesday of every month and consist of three, 30-45 minute webinars covering the critical and useful topics in each of the TSU Extension educational program areas.  Previous webinars are available in the Webinar Archives.
The TSU Extension Virtual Coffee Shop webinar begins at 10:00 a.m. (CT) and ends at 10:45 a.m. and will cover a topic in the areas of Agriculture and Natural Resources (ANR); Family, Community and Nutrition Education; or 4-H and Youth Development.
Wednesday October 14, 2015

10:00 am CT
Management of Cool Season Weeds in Fescue and Bermuda Lawns
— The best defense against turf grass weeds is a dense, healthy and actively growing turf. Many weeds grow vigorously under adverse climatic and soil conditions, competing with turf grasses for available light, water, nutrients and space. This webinar will discuss turf grass management practices which promote the growth of roots and shoots during favorable climatic conditions and preserve the plants' energy reserves during stress periods. 

Webinar Presenter — Dr. Roy Bullock
Dr. Bullock is an Extension Professor and Program Leader in the College of Agriculture, Human and Natural Sciences at Tennessee State University. His research areas are focused on Plant and Soil Sciences including Weed Sciences, Integrated Pest Management and Sustainable Agriculture.

Wednesday November 11, 2015

10:00 am CT
A Future without Alzheimer's?
— November is National Alzheimer's Disease Month. This irreversible, progressive brain disorder that slowly destroys memory and thinking skills affects more than 5 million Americans. While scientists still don't yet fully understand what causes Alzheimer's disease, ongoing research offers promising developments in the treatment and ultimately the prevention of this debilitating disease. Join us for this webinar as we discuss ongoing research into reducing your risk of developing Alzheimer's.

Webinar Presenter — Deborah Goddard, MS, DTR
Debbie Goddard has an MS degree in Nutrition and is a Registered Dietetic Technician. She is the Coordinator of Nutrition Education Programs for TSU's Cooperative Extension, working with the SNAP-Ed and EFNEP nutrition outreach programs.

Wednesday December 9, 2015

10:00 am CT
Volunteers: How do I engage and empower these valuable resources?
— Developing a strong volunteer network can have a dramatic ripple effect in your programming. Quality volunteers can have far reaching impacts by bringing new areas of expertise and experience as well as exponentially expanding your program reach. This webinar will discuss strategies to e mpower these volunteers in order to maximizing their impact on your program as well as ensure their personal satisfaction.

Webinar Presenter — Carlee Smith
Carlee Smith is the Volunteer & Community Relations Coordinator with the Oasis Center in Nashville. The majority of her career has focused on engaging those who wish to serve with fulfilling and rewarding opportunities. Carlee connects volunteers and community partners in ways that empower and inspire.

If there is a topic you would like to see covered, please contact Stephen Shirley at 615-963-2598 or sshirley@tnstate.edu with your requests. In the meantime, please take an opportunity to review our Archive Section where you can find previous webinars.
---
webpage contact:
Extesnion