Book Bundle FAQ's
Commonly asked questions about the book bundle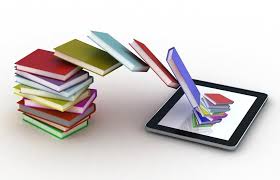 WHAT IS THE BOOK BUNDLE PROGRAM?
The Book Bundle Program is a student retention initiative that was designed to ensure that first and second year students have access to their books on the first day of class. The book bundling fee is a means by which students can have their books on the first day of classes.
Students are charged $365 per semester if:
They're taking between 12-16 credit hours

Courses must be in general education
Students are charged at $70 per course if the student is taking less than full time for general education courses. If a student is taking more than 16 hours, then the student would be charged $70 on top of the $365 fee.
WHAT DO I NEED TO DO TO PURCHASE MY BOOKS?
Nothing, the cost of your books will be posted to your account.
I'M A FRESHMAN AND I DON'T HAVE A TABLET OR MOBILE DEVICE. WHAT SHOULD I DO?
There are numerous labs on campus that students can use to access their books.
DO I NEED SPECIAL SOFTWARE TO READ THESE EBOOKS?
The books are readable using a number of devices, including laptops, desktops, and mobile devices.
I WANT TO READ THE EBOOKS ON MY COMPUTER. CAN I DO THAT?
No special device is required. Students can also read their books on any device (computer).
WHERE DO I FIND MY BOOKS?
Textbooks that are only available in print form can be picked up in the TSU Bookstore. All e-books (digital) can be found through eLearn, the learning management system at TSU (elearn.tnstate.edu). Just log onto eLearn with your tnstate network credentials; instructions about accessing your books can be found on your eLearn course homepage. Click here for a complete listing of the courses included in the Textbook Bundling program. 
HOW DO I PAY? AND WHAT PAYMENT METHODS CAN I USE?
You may use the same payment methods as those you use to pay for your tuition-it can be handled in just one step.
I LIKE PHYSICAL BOOKS. CAN I GET THE BUNDLE IN PRINT FORM?
Most of the titles are digital (e-books); however, there are some books that will come in print. If you want a print copy, it can be purchased in the bookstore for just an additional $15-30.
CAN I OPT-OUT OF PARTICIPATING IN THIS PROGRAM?
No, this is a mandatory fee that is automatically charge to your account if you are registered in the general education courses. However, you may choose whether or not to use your financial aid to pay for the books or pay the fee with other funds.
HOW DO YOU CHOOSE THESE AUTHORS?
Faculty chose the books that will be used in the instruction of the course. All of the books used are instrumental in your learning.
CAN I SHARE THESE EBOOKS WITH MY FRIENDS OR FAMILY MEMBERS?
All of the books included in this sale are protected under international copyright law. This means that when you purchase a bundle, you are only purchasing one license for each book contained in the bundle. Each publisher will leave different limitations on downloading and copying their textbook.
ARE RODP COURSES INCLUDED IN THE BOOK BUNDLE?
No. Only TSU courses are a part of the bundle.
WHERE CAN I EMAIL ADDITIONAL CONCERNS?
Written questions can be emailed to BookBundle@tnstate.edu.
---
webpage contact:
Help Desk