Brandon Donahue
Assistant Professor
Office:
 115D
Email:
 bdonahue@tnstate.edu /  air852003@yahoo.com
URL:
  brandonjaquezdonahue.com
Education:
 University of Tennessee - MFA
About:
Brandon Donahue is a Memphis, TN native currently living and working in Nashville. Donahue began airbrushing at the age of 12, doing t-shirts, murals, automotives, and body painting. He received his B.S. from Tennessee State University and M.F.A. from the University of Tennessee Knoxville. Brandon is currently an assistant professor of art at Tennessee State University.
Art Appreciation, Design 1, Fundamentals of Drawing 1, Advanced Drawing and Pictorial Design, Painting 1, Advanced Painting,
" 
Customizing and personalizing things is to me a rite. I believe in the ability to transcend the original state and meaning of things. I see myself in the work and realize that I, too, have potential to change.
There is an exceptional quality to my painting process. Airbrushing enables me to work in large and small-scale detail without my tool physically touching the surface. Layers of paint evenly re-coat the material without altering its form. I collect mass-produced, publicly displayed, and abandoned urban forms like fallen street signs, basketballs, file cabinets, and hubcaps that I use as canvases.  My work relates to traditions of folk art, hip hop, graffiti art and occupies a space between low and high art culture"
Donahue's artwork has been reviewed in newspapers including the Nashville Scene, the Tennessean. and The Examiner. Donahue has been an artist-in-residence at the Scarritt-Bennett Center, Nashville,Tn. He has shown his work at galleries  at Double 6 studios Brooklyn, NYC, The White Box gallery of New York, NY, Mein Blau Gallery of Berlin, Germany, The Frist Center of Nashville, TN, David Lusk Gallery of Nashville and Memphis, Tn, Dr. Bob's of New Orleans, LA and The Corvette Museum of Bowling Green, KY. He also has painted murals in Memphis, New Orleans, Berlin, Florence, Italy, Nashville, NYC, 
Donahue received his M.F.A. from the University of Tennessee in Knoxville, Tn. where he studied under Jered Sprecher, David Wilson, Marcia Goldenstein, and Mary Campbell. He has also apprenticed under such artists as Josephine Halvorson, Jennifer Haston, Justin Randolph Thompson, Keltie Ferris, Ezra Johnson, Scott Guion, Samuel Dunson, and Michael McBride.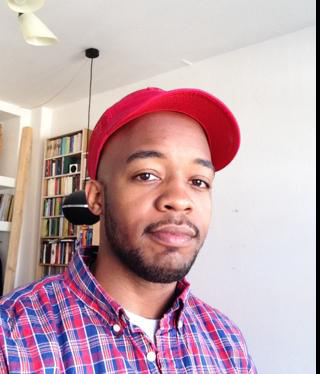 ________________________________________________________________________________________________________________________________________