Home >
> Emmanuel Dzantor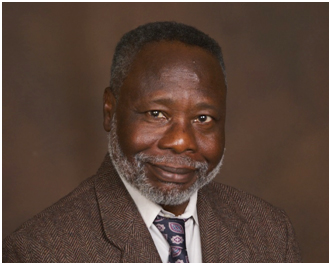 E. Kudjo Dzantor
Associate Professor
Department of Agricultural and Environmental Sciences
College of Agriculture

Contact Information
Office Location:  208 Farrell-Westbrook
Telephone:  615-963-1839
FAX:  615-963-1557
Email:  edzantor@tnstate.edu

Research Areas
Bioremediation; Phytoremediation; Plant-microbe signaling and signal disruption; Coupling bio/phytoremediation to bioenergy feedstock production  
Most Significant Publications

Dzantor E. K., E. Adeleke, V. Kankarla, O. Ogunmayowa and D. Hui. 2015. Using Coal Fly Ash in Agriculture: Combination of Fly Ash and Poultry Litter as Soil Amendments for Bioenergy Feedstock Production , Journal of Coal Gasification Products, 7:33-39 doi: 10.4177/CCGP-D-15-00002.1.

Moore, V.C., E.K. Dzantor and D. Hui. 2015. Mycorrhizal enhancement of biomass productivities of big bluestem switchgrass and in neutral to acid substrates. Journal of Applied Biosciences, 89:8263– 8271.

Dzantor E. K., V. Kankarla, E. Adeleke and O. Ogunmayowa. 2015. Contending with the global food, energy and environmental insecurities: Biomass production in degraded lands could be one solution. Pp 261-271, In R. K. Behl, A. P. Singh, A. B. Lal, G. Haesaert (eds). Proceedings of the International Conference on New Approaches in Food Security and Value Addition: Technological and Genetic Options. February 17-19, 2014 ISBN: 978-93-81191-05-7.

Dzantor, E.K. 2013. Potentials for beneficial utilization of coal fly ash for biofuel feedstock production on marginal/degraded lands. In Renewable Energy—Sources and Applications. R. K. Behl, R.N. Chibbar, S. Jain, V.P. Bahl and N. El Bassam eds. Agrobios (International) Publishers. Jodhpur, India. Pp 346-360.

Le, X, Hui D. Dzantor EK. 2011. Characterizing rhizodegradation of the insecticide bifenthrin in two soil types. J. Environ Protec. 2:940-946.

Dzantor, E. K. 2007. Phytoremediation: the state of rhizosphere engineering for accelerated rhizodegradation of xenobiotic contaminants. J. Chem. Technol. Biotechnol. 82:228-232.
Extension
Developed and Taught Short Course Titled "Bioremediation of Contaminated Soil and Water" for Environmental Professional and Regulators

Developed Curriculum and Taught: Baltimore Ecosystem Restoration Brownfield Training Pilot.
Teaching
Soil Technology (Doctoral) 
Soil Classification (Graduate)
Fundamentals of Soil Science (Undergraduate) 
Soil Morphology and Classification (U); Soil and Environmental Chemistry (Undergraduate) 
Terrestrial Bioremediation (Graduate/Senior)

Student Supervision
Doctoral Degrees 
Dissertation Director/co-Director (7)—2016, 2015, 2013, 2003 
Dissertation Committees (1)—2016

Master's Degrees
Thesis Director/co-Director (7)—2015, 2014, 2011, 2006, 2002, 2001, 1999
Thesis Committee (6)—2014, 2012, 2000
Awards and Honors
National Science Foundation (NSF), Research Opportunities Award (ROA); University Nevada Las Vegas, 2008.
National Institutes of Health (NIH), National Research Service Award (NRSA), Postdoctoral Training in Environmental Toxicology. 1982-1984. University of Wisconsin, Madison.
Education
B.S. (Hons) Agriculture—University of Science and Technology, Kumasi, Ghana
M.S.: Soil Science—University of Wisconsin, Madison
Ph.D.: University of Wisconsin, Madison
Postdoctoral: Environmental Toxicology, University of Wisconsin, Madison
Date joined staff:  2004
Full CV for Dr. Dzantor available here. 
---
webpage contact: