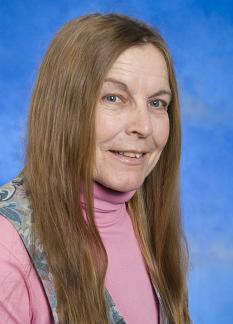 An Peischel
Assistant Professor (Small Ruminant Extension Specialist)
Department of Agricultural and Environmental Sciences
College of Agriculture, Human and Natural Sciences
Contact Information:
Office Location: 214D Farrell-Westbrook
Telephone: 615-963-5539
FAX: 615-963-7798
Email: apeischel@tnstate.edu
Research Areas:
The restoration/reclamation of decimated lands utilizing goats, multi-specie grazing/browsing, and invasive weed abatement
Publications:
Refereed Journal Articles 2
Abstracts 11
Book chapters 5
International Conference Proceedings 3
Popular press/Scholarly contributions 60
Extension manuals 1
Conference Presentations and Invited Lectures 52

Most Significant Publications:
Peischel, A. 2010. Goats in the Environment in: Goat Science and Production. Chapter 16: pp. 313-321. Wiley-Blackwell Publishing.
Peischel, A. 2007.  Master Meat Goat Producer manual.  Chapter 13 (pp. 331-333), Chapter 3 (pp. 117-118), Chapter 1 (pp. 31-34), Chapter 8 (pp. 205-234 and 241-246).
Peischel, A. 2006.  A Primer for Providers of Land Enhancement in: Section IV, Chapter 16: Applying Targeted grazing.  pp. 170-177.  University of Idaho, Moscow, Idaho
Teaching:
Basic Animal Nutrition, Advanced Livestock Nutrition
Sheep Production, Beef Cattle Production, Goat Production
Horse Science and Management
Poultry Production, Rangeland Management
Livestock Management and Handling Techniques
Meat Science and Carcass Evaluation
Animal Science (Anatomy/Physiology of Livestock)
Food Forever (Non-Western Sustainable Agriculture)
Holistic Range and Livestock Production Management
Agriculture (Senior Research Project mentor)
Extension:
Developed the Master Meat Goat Producer program
Travel throughout the state of Tennessee and the US presenting  programs/seminars/lectures on small ruminant production and management
Education
AS – Agri-Business and Economics. Pennsylvania State
University BS – Animal Industries.  Southern Illinois University
MS – Animal Science.  Universidade Federal de Santa Maria, Brasil
PhD – Animal Science.  Kansas State University
Date joined staff:  2003
---
webpage contact: