Home >
> Department of Family and Consumer Sciences
Department of Family and Consumer Sciences
Departmental Directory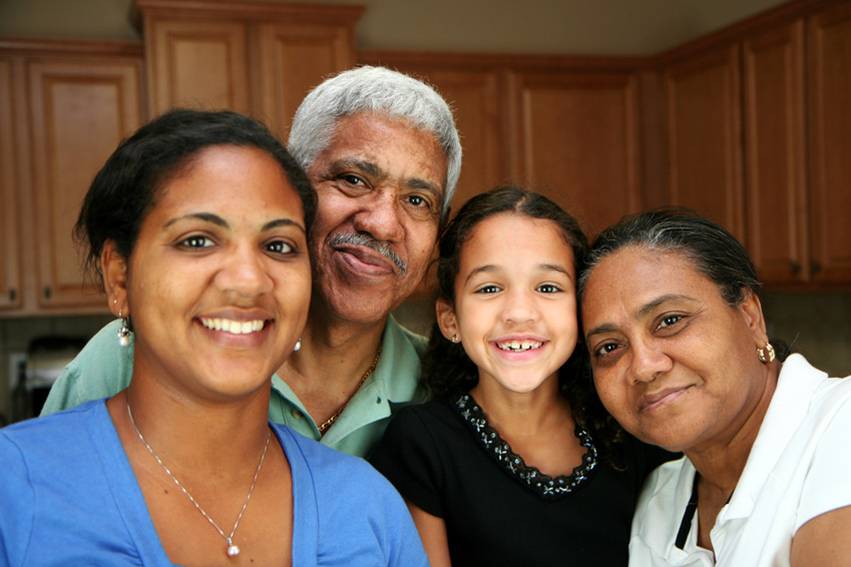 The purpose of the undergraduate program in the Department of Family and Consumer Sciences is to provide both a liberal and a specialized education for students who seek to advance their education the the field of agriculture. The program in liberal education in which the interests and well-being of individuals, family members, and consumers are significant. The program includes study of nutrition, food, health, clothing, textiles,  management of resources, design, care and guidance of children, human growth and development throughout the life span, interpersonal relationships, and family relationships, with emphasis on breadth of knowledge and its application to the solution of contemporary human problems.
The underlying focus is on an integrative approach to relationships among individuals, families, and communities and the environments in which they function. This program seeks to a) empower individuals, b) strengthen families, and c) enable communities.
Specifically, the mission of the Department of Family and Consumer Sciences is to:
1. Prepare individuals from diverse backgrounds, ages, and ethnic groups, including those that may be educationally, economically, and socially disadvantaged, as well as those that may be academically and socially advantaged for (a) leadership roles in professional family and consumer sciences careers; (b) graduate and professional specialization; (c) an improved quality of personal and family life; and (d) leadership in improving the quality of life for families through education, prevention, and development.
2. Discover new knowledge and extend this knowledge to an increasingly global community.
3. Provide service to the community through workshops, presentations, and involvement.
The Department of Family and Consumer Sciences is accredited by the Council for Accreditation of the American Association of Family and Consumer Sciences. The Didactic Program in Dietetics is accredited by the Commission on Accreditation/Approval for Dietetics Education of the American Dietetic Association, 216 W. Jackson Blvd., Chicago, IL 60606-6995, 312.899.4876.
Admission/Retention Requirements
Students who wish to complete requirements for the ADA developmentally accredited Didactic Program in Dietetics must maintain a 2.75 GPA in the courses required for the concentration. Degree candidates seeking teaching certification in Early Childhood Education and Family and Consumer Sciences Education must meet requirements designed for the Teacher Education Program as below.
All Family and Consumer Sciences majors must have a "C" or better in all courses in their area of concentration in order to graduate.
Admission to Upper Level (Junior-Senior year) in Family and Consumer Sciences/Early Childhood Education Programs
Family and Consumer Sciences/Early Childhood Education majors must meet the following criteria to gain full admission to the programs:
1. GPA of at least 2.0 for FACS majors and 2.75 for Early Childhood Education and Family and Consumer Sciences Education majors.
2. Completed the general education courses.
3. Completed all developmental courses.
4. Completed the following major field courses: FACS 1010 and at least one of the following core courses: FASH 1120, DIGN 2010, NUFS 2010 or 2011, and ECFS 1010. Those students who did not transfer are expected to have completed all the FCS core requirements before gaining full admission. If courses are not available at the time of transfer, the student will receive tentative admission with the stipulation that enrollment in these courses is required at the first available time.
In addition, Early Childhood Education and Family and Consumer Sciences majors must meet the Admission and Retention requirements listed in the Teacher Education Program.
Teacher Education Admission and Retention Requirements
Each student who desires to be a candidate for admission to the Teacher Education Program will make application to the Director of Student Services and Teacher Education in the second semester of the sophomore year. The student must have earned a cumulative 2.75 GPA, and acceptable scores on the Pre-Professional Skills Test (P-PST), or the Computer Based Test (CBT).
Further clarification of the Teacher Education Program can be found in the College of Education section of the Tennessee State University catalog: "Admission, Retention, and Student Teaching Requirements for the Teacher Education Program." Students are required to complete 9 semester hours of student teaching which includes a dual placement.
The Department of

Family and Consumer Sciences

offers undergraduate programs of study in:
---
webpage contact: