Home >
> Ms. Melissa Forte
Ms. Melissa Forte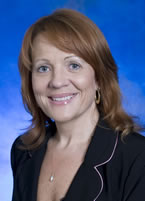 E-mail: mforte@tnstate.edu
Office: PAC 201 Q
Phone: (615) 963-5815
Education:
M.F.A. from Ohio University, Athens, Ohio in Film
M.A. from Ohio University, Athens, Ohio in Media Studies
B.S. from Ohio University, Athens, Ohio in Television Management and Production
Melissa comes to TSU from the Walt Disney World Company in Orlando, FL. She spent nearly ten years producing internal communication videos throughout the Disney Company as well as working with the development and production of the weekly news program, Studio News, at Disney's Hollywood Studios. She also worked as a freelance video editor for a variety of video projects, commercials, animation, and a children's music education project for Warner Brothers Publications.
Melissa has been a postproduction video editor for twelve years. She was the editor for a documentary project called Stephen Burrows World, which screened in NYC at the Fashion Institute of Technology theatre.
Her experience also includes directing and editing her own short films for the festival circuit.
At TSU, Melissa is teaching Audio and Video Production courses, advising senior projects and advising a student production group producing programming for Ch. 98.
---
webpage contact:
Communications