Mr. Reed Bergen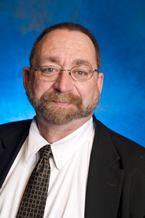 E-mail:  stagebergen@gmail.com


Education: 
MFA-University of North Carolina-Chapel Hill.
BA-Adelphi University; Teaching Certificate (7-12) APSU (KY&TN)
Teaching certificate:  HS Theatre, HS Speech (TN&KY)
Mr. Reed graduated Cum Laude from Adelphi University.  He has teaching certification in both Theatre and Speech for grades 7-12 in both Tennessee and Kentucky.  Reed was the Artistic Director/Producer for BackLot Productions.  They produced Shakespeare outside in Beechaven Wineries and City Parks in Clarksville, TN.  
Mr. Reed directed productions of Baal, Foreplay Doorplay, Win With Wheeler, Much Ado About Nothing, Taming of the Shrew, Midsummer Night's Dream, In the Bar of a Tokyo Hotel, Something Unspoken, Rubies, Who's Crazy Now, When the Lights Went Out, and Bad News at the Crossroads.
---
webpage contact:
Communications