Non-Discrimination & Anti-Harassment Statement and Guidelines P-080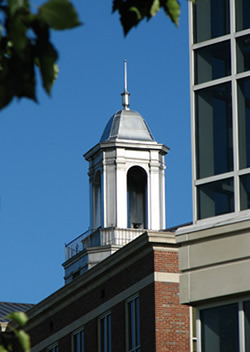 Tennessee State University is an Equal Employment Opportunities and Affirmative Action ("EEO/AA") employer and does not discriminate on the basis of race, color, national origin, gender, gender identity, sexual orientation, age, religion, disability or veteran status in its programs or activities. Tennessee State University is committed to providing the highest quality of employment, education, research, and service.
In support of this commitment, the University seeks to ensure that all educational and employment programs are administered without regard to race, color, national origin, sex, gender, gender identity, sexual orientation, religion, age, disability, or veteran status.
The University's non-discrimination and anti-harassment policy is applicable to faculty, staff, applicants for employment, students, applicants for educational programs and other activities, and third-party beneficiaries of programs or activities receiving Federal financial assistance. This policy is fundamental to the effective functioning of the University as an institution of teaching, scholarship and public service.
The following guidelines detail the University's response to reports of discrimination or harassment, please see the Discrimination & Harassment Guideline P-080.
The Office of Equity and Inclusion ("OEI") hosts an online Discrimination & Harassment Reporting Form. This form will send the report directly to OEI and will only be shared if so indicated when completing the form.  The reporting form has a narrative section which is blank space for the reporter to describe in their own words what happened and, if needed, any background information relevant to the report.  Additionally, the reporting form allows the reporter to upload up to one gigabyte of documents to the report.  
For more information, please contact the Office of Equity and Inclusion.
---
For Publishing Materials
When publishing a TSU document, use this Non-discrimination statement  that resides on the Publications website.
---