Home >
> Faculty Research Interest
Faculty Research Interests
PAMELA CHAPMAN-TANNER, ED.D.
Retention of African American Males in K-12 Education
Leadership Development in K -12 Schools 
Closing the Opportunity Gap Through Experiential Learning 
School Funding Models and Public Policy on Student Outcomes 
CAROLE DE CASAL, MBA, ED.D.
Legislative and State, National, and International Policies and Civil Rights
Social Justice for Disenfranchised and Traditionally Underserved Students
Immigration and Rights of Children Who Do Not Speak English
School Leadership and Special Populations
SOALA DEDE, ED.D
Impact of Leadership on Improving Education
Impact of CTE on student graduation and performance
Best Practices for advancing high-quality CTE programs in K-20 education
Online/blended learning impact on K-20 education
ELENI COUKOS ELDER, ED.D.
Program Evaluation and Assessment
Leadership Development Through Action Learning and Action Research
Personality and Organizational Behavior
Knowledge Management Processes and Strategies Used in Research Universities.
JANET FINCH, ED.D.
Generation X-ers and Professional Development
Women and Power/Leadership
Moral and Ethical Leadership
Challenges of At-Risk Students (Remedial/Developmental Programs)
 Alternative Instructional Delivery Systems/Student Performance/Faculty Perspectives
KIRMANJ GUNDI, ED.D.
Impact of Leadership on Improving Education
Law/Legal Rights and Responsibilities of Educators
Brain-Based Learning
Psychology and Learning
Planning for Educational Change
Effective Learning Environment
TERRANCE MCNEIL, PH.D. 
Culturally Responsive School Governance
Mentoring
Opportunity Gaps
Leadership for Diverse Educational Context

TRINETIA RESPRESS, ED.D.
Educational Leadership
At-risk Populations
Juvenile Justice Education
 Disadvantaged Populations
 Achievement Gaps in Math Education
TWIANIE ROBERTS, ED.D.
Leadership Studies

Issues and Implications of the Teacher Shortage Crisis

Self-Efficacy, Grit, and Increasing Student Achievement

Addressing the academic needs of Underrepresented Groups

Classroom Management
RAJAH SMART, ED.D.
Critical Geography
Critical Race Theory
Critical Policy Analysis
Education Resource Allocation
School Funding Policy and Practice
Structural Racism and Education
ERIC VOGEL, PH.D.
Higher Education Administration & Leadership
Student Affairs Administration (Student Personnel Service Administration)
Research Methodologies
Higher Education Faculty/Curriculum Evaluation
Diversity in Higher Education
Community College Administration and Leadership
Policy Planning And Development at the Board Level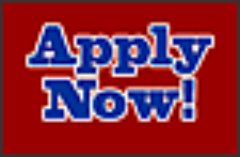 ---
webpage contact:
Department of Educational Administration