Home >
> Doctor of Education in Administration and Supervision-Higher Education
Doctor of Education in Educational Leadership-Higher Education Leadership
| | |
| --- | --- |
| Major | Educational Leadership |
| Degree | Doctor of Education (Ed.D.) |
| Concentration | Higher Education Leadership |
ADMISSION REQUIREMENTS
Admission to the program requires the applicant to have a masters or specialist degree from an accredited university, a graduate cumulative grade point average of 3.25 or better on a 4.0 scale on the last graduate degree, and submission of an official report of the Graduate Record Examination (GRE) score or Millers Analogies Test (MAT) Score.  All applicants must submit test scores at the time of application.
All application materials must be submitted to the Graduate School by the deadlines given here.  These dates apply to both on and off campus sites.
The admissions committee will review and evaluate the entire academic and professional record in making the admission decision. Consideration will be given to: (a) previous graduate GPA; (b) GRE or MAT scores; (c) three (3) letters of recommendation indicating probable success in the program from professional sources on official letterhead; (d) an acceptable work experience record (curriculum vita or resume); (e) an acceptable score on an interview; and (f) an acceptable score on a scholarly writing sample.  The criteria listed above will be evaluated to determine the applicant's overall potential for success in the program as compared to other applicants in the admissions cycle. All criteria are weighted equally, and no one criteria will keep a student out of the program. There are no conditional admissions.
Admission Deadlines (Ed.D.)
| | |
| --- | --- |
| Fall Admission | February 1st   (Extended to June 1st) |
**PLEASE NOTE:  Effective Fall 2015, there will be a single admission deadline of February 1st, which will allow for admission to this program only in the fall semester 2016.
Program of Study
Major Field Core (12 Semester hours)
| | |
| --- | --- |
| EDAD 6000 | Statistics (Prerequisite for EDAD 7180) |
| EDAD 7040 | Leadership and Interpersonal Relationships |
| EDAD 7120 | Advanced Methods of Educational Research |
| EDAD 7180 | Statistical Analysis in Ed. Leadership II |
Concentration (33 Semester Hours)
| | |
| --- | --- |
| EDAD 7380 | Teaching Adult Education                                              |
| EDAD 7400 | Foundations of Higher Education                                    |
| EDAD 7410 | Diversity in Higher Education                                         |
| EDAD 7450 | Economics & Finance in Higher Education           |
| EDAD 7150 | Advanced Legal Problems                                 |
| EDAD 6170 | Organization & Administration in Higher Education           |
| EDAD 7420 | Curriculum, Faculty, Students in Higher Education           |
| EDAD 7430 | Seminar in Higher Education                                          |
| EDAD 7440 | Practicum in Higher Education I                                     |
| EDAD 7441 | Practicum in Higher Education II                                    |
| EDAD 7442 | Practicum in Higher Education III                                   |
| AGSC 6510 | Advanced Geospatial Information Systems                     |
|   | (AGSC 6510 Prerequisite for EDAD 7499) |
| EDAD 7499 | Marketing in Higher Education                                       |
Electives (9 Semester Hours)
| | |
| --- | --- |
| EDAD XXXX | Elective                                                                       |
| EDAD XXXX | Elective                                                                      |
| EDAD XXXX | Elective                                                                      |
****NOTE:  Consultation with your advisor is required in the selection of electives.)                                                                                          
Dissertation (6-15 Semester Hours)
| | |
| --- | --- |
| EDAD 8100 | Doctoral Dissertation    |
60 credit hours are the minimum required for the Ed.D.
*Please see your advisor before registering for courses. Programs of study may vary dependent upon individual date of admission.
 DEGREE REQUIREMENTS
The doctoral degree in Educational Leadership with a concentration in Higher Education Leadership is designed to offer students the experience of advanced study and research in their field of specialization.  Study at the doctoral level requires a high level of motivation, dedication, and persistence by students who are committed to:  (1) improving their personal and professional goals, and (2) advancing knowledge in their chosen field of study through independent and high quality dissertation research. 
The degree requirements consist of the following: 
A minimum of sixty (60) semester hours of approved course work beyond the Master's degree;
Twelve (12) semester hours in the doctoral core;
Thirty-three (33) semester hours in the major core;
Nine (9) semester hours of electives; and,
Six to fifteen (6-15) semester hours for the satisfactory completion of the doctoral dissertation.
Also required is the successful completion of a written qualifying and comprehensive examination and residency of a minimum of eighteen (18) semester hours over a period of four (4) semesters. All courses must be taken in order. Candidates must see their advisor prior to registering each semester.
Grades of "C" or lower cannot count toward the doctoral degree, nor does the grade of "C" or lower meet eligibility requirements for the Comprehensive Examinations.  Courses with a "C" or lower must be retaken for a higher grade. Students can only retake a course a maximum of two times.  Students not successfully completing a course with a grade of "B" or better after the second attempt may be dismissed from the degree program.
For More Information Contact:   Dr. Carole de Casal, (615) 963-7355,   cdecasal@tnstate.edu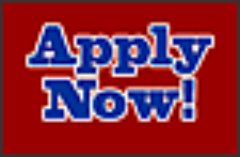 Important Resources
2019-2021 Graduate School Catalog
Apply for Graduate Assistantship
---
webpage contact:
Department of Educational Administration