College of Engineering receives $1M award for scholarships to recruit graduate students

Tennessee State University's College of Engineering is ramping up its recruitment efforts for graduate students and has scholarship dollars to seal the deal. The increase in scholarship offers is courtesy of a $1 million grant from the National Science Foundation to support graduate students.
Read more at tnstatenewsroom.com/archives/23774.
Political analyst Angela Rye to speak at TSU Women's Center scholarship fundraiser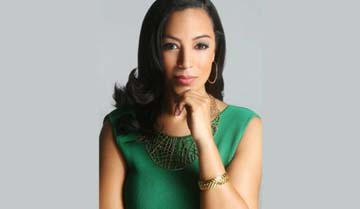 Political Commentator and Analyst Angela Rye will serve as the keynote speaker for this year's Women of Legend and Merit Awards Dinner at Tennessee State University on March 19.
Read more at tnstatenewsroom.com/archives/23718.
Honors College hosts aspiring high school students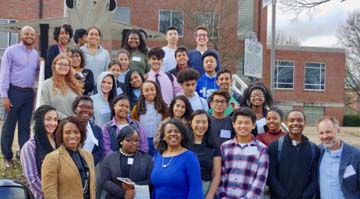 The Tennessee State University Honors College recently hosted 31 high achieving students from Nashville's Hillsboro High School as part of TSU Honors Week celebration.
Read more at tnstatenewsroom.com/archives/23740.
New link allows tracking of Health Sciences Building construction
TSU officials are excited about a new link that will give the university's alumni and constituents an opportunity to monitor the construction process of its new Health Sciences Building.
Read more at tnstatenewsroom.com/archives/23619.
Mass Comm students visit home of music icon Lionel Richie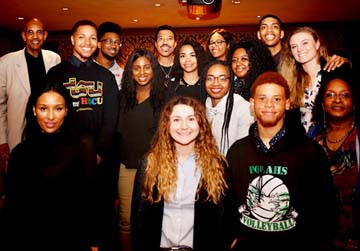 Tennessee State University mass communication students got a special treat in Los Angeles recently when they visited the home of music legend Lionel Richie.
Read more at tnstatenewsroom.com/archives/23767.
Alums publish children's book honoring fellow alum and Buffalo Soldier William McBryar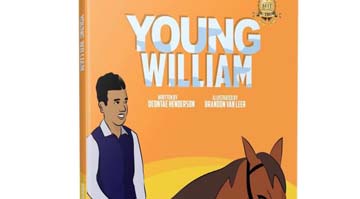 Tennessee State University Alums Deontae Henderson and Brandon Van Leer recently collaborated to produce a children's book honoring the life and legacy of fellow TSU Alum, Buffalo Soldier and Medal of Honor Recipient Lt. William McBryar.
Read more at tnstatenewsroom.com/archives/23581.
Alum has book signing for Temple's Tigerbelles
Retired Tennessean editor and alum Dwight Lewis (right) recently had a signing at the TSU bookstore for his new book, Temple's Tigerbelles, which was illustrated by renowned artist James Threalkill (left).