Home >
> Master Clinicians
Master Clinicians
Utilizing master skills to support teacher candidates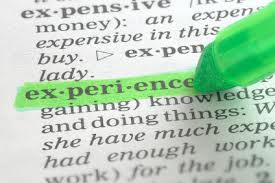 Master clinicians share their expertise by teaching field-based courses, working with teacher mentors, conducting workshops and seminars, facilitating performance assessments, and providing leadership for teacher candidates during their year of residency. By demonstrating research-based practices and helping to improve student outcomes, master clinicians prepare and equip future teachers to have a positive impact on student performance from the first time they enter the classroom.
Mrs. Linda Fair
lindaanise@yahoo.com

Ms. Fair began her teaching career in Chicago, IL after graduating from Northern Illinois University in DeKalb,IL. She came into teaching wanting to make a difference with her students in the way that they saw the world. Ms. Fair relocated to Nashville, TN and continued her teaching career. She received a Master's degree from the University of Northern Colorado. Ms. Fair taught for 22 years prior to going into administration. Being a principal for 16 years gave her an expanded perspective of the world of education.

Mrs. Novella Page
novellampage@gmail.com

Novella McCline Page is a native of Nashville, Tennessee. Her advocacy and support for children and youth has been very evident in her service to the Metro Public School System.  She has taught at the elementary level; served as Home/School Coordinator for Primary School, Project Follow Through; and  was a Guidance Counselor for middle- and high-school students.  She earned her Master of Education degree and her certification as a High School Counselor from Tennessee State University and George Peabody College. Although she retired in 1996, Page came out of retirement to serve as the Guidance Counselor at Antioch High School in Metro Nashville public School system. 
---
webpage contact:
Office of Teacher Education and Student Services