Teaching & Learning


A Message from the Department Head,
Dr. Clara Young
Welcome to the Department of Teaching and Learning!  Our programs support the mission of the University and conceptual framework of the college -- "To produce competent and caring facilitators of learning; committed to diversity and the success for all."
The department defines competent teachers as persons who are knowledgeable in a wide variety of areas and are effective with their students. Caring teachers are people who demonstrate their values through their treatment of others, their care for the world around them, and the care with which they support the intellectual, emotional, and spiritual lives of their students.
Facilitators of learning are teachers who create classroom environments that make learning as accessible as possible for all students. Finally, teachers committed to diversity and the success for all respond to the educational needs of various groups by planning and delivering a culturally rich curriculum, using differentiated instruction that are based on the awareness of learner backgrounds and knowledge about how culture influences growth and development as well as how it influences cognitive learning styles.
At advanced levels, the department prepares educators who can both discover and apply new knowledge in an increasingly global community and who are able to provide leadership roles for local, regional and state education agencies. Our graduates create classrooms that are warm, learner-centered, and culturally-rich places for nurturing and expanding the young minds in their care.
Providing Professional Education for Teachers
The Department of Teaching and Learning provides professional education for teachers.  The Department offers master and doctoral degrees. The undergraduate licensure degree is a combined program offered by the College of Liberal Arts with junior and senior professional classes being hosted by in this department. 
GRADUATE
Our Masters of Education (M.Ed.) programs offered by the department include majors in:
special education,
elementary education, and
curriculum & instruction
with six (6) concentrations in:
reading (licensed teachers only),
curriculum planning (licensed teachers only),
secondary school instruction,
educational technology, and
teaching non-English background (NELB) students, and
music
DOCTORAL
The doctoral program offered by the Department of Teaching and Learning includes five (5) concentrations:
Foundations & Curriculum,
Elementary Education,
Reading,
Secondary Education, and
Special Education.
These programs are designed for the in-service educator and the prospective planner and programmer of curriculum.
View Degrees
* Spring 2018 Weekend Course Dates *
---
Teacher preparation programs for undergraduate and graduate programs for the preparation of teachers and related professionals are accredited by the Council for the Accreditation of Educator Preparation.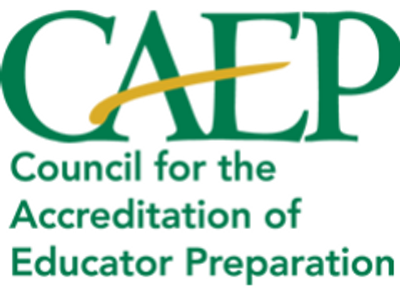 JANUARY
08          Faculty/Staff Institute
15          Holiday - MLK - No Classes
16          Classes Begin

FEBRUARY
26        Student Study Week - No Activities Scheduled
            (Until March 2) 
MARCH
3-9        Midterm Examination Week (all-classes)
12-16     Spring Break
20         Honors Convocation (10 a.m.)
30         Last day to withdraw from course and/or University

APRIL
02         Registration for Fall 2018 (until August 17)
27         Last Day of Classes
28         Final Exams (until May 4)
MAY
04          Graduate Commencement - Gentry Complex
05          Undergraduate Commencement -- Hale Stadium 
07          Faculty must have posted all grades via MyTSU 


*For more information about deadlines and applications, please contact your academic advisor OR report to the Department office in Clay 203. 

March 1, 2016 - CAEP Videos now available via YouTube.
February 2, 2016 - Dr. Ashlee Hover published her research in the EERA Journal of Research in Education (Volume 25, No. 1)

September 8, 2015 - SITES-M and the Department of Educational Leadership present: Transforming Urban Schools: Conversations with Dr. Gloria Ladson-Billings on Tuesday, September 29, 2015 (5:30-7:30) at the Avon Williams Campus Auditorium. Registration is available until Friday, September 18, 2015. Click here to register.
July 2, 2015 - TSU named top HBCU producer of teachers (read more)
June 18, 2014 - TSU remains key pipeline to recruit Metro area teachers (read more)