Educational Tours
Sites for Educational Tours:
There are 41 slots left on BioDimension tour.  All other tours are full.
1. Ames Plantation. Ames Plantation encompasses 18,400 acres of land in Fayette and Hardeman counties in West
Tennessee and is located approximately 60 miles east of Memphis and 10 miles north of the Tennessee-Mississippi line near Grand Junction, Tennessee. The Plantation has approximately 12,000 acres of forest, 2,000 acres of commodity row-crops, and maintains about 700 head of Angus beef cattle and 40 head of horses. More information ...
2. Agricenter International/ Farmers' Market. has a mission of self-sustaining, not-for-profit organization that provides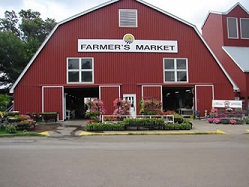 economic development and improved quality of life by facilitating agricultural research, educational programs, environmental conservation, natural area preservation and recreational opportunities. More information ...
3. Crown Winery. Winery and vineyard located on a hill outside the town of Humboldt in Gibson County. The vineyards stretch to the south and west and create a stunning backdrop to the Tuscan-style villa. The winery is a unique combination of necessity, science, and renewable energy. More information ...
4. Harris Organic Farm/Jones Orchard. The Harris Organic Farm produces variety of organic produce including Blueberries, Okra, Tomatoes, Peas, Figs, Squash, Jams, and Jellies. Jones Orchard is located just 10 miles north of Memphis, has been providing the best in fresh fruits to Memphis and the Mid-South for over 7 decades. More information ...
5. BioDimensions. is an agribusiness enterprise that promotes opportunities for biobased products.  The Company works with farmers, seed companies, processors, manufacturers, University researchers, non-profit,  economic development agencies and others. More information ... 
---
webpage contact:
Agriculture