Home >
> Vendor Information
Vendor Information
Doing Business with Tennessee State University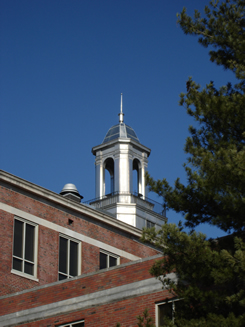 General Information
The Office of Procurement maintains a register of vendors and qualified bidders. Vendors who wish to do business with Tennessee State University are required to complete the Vendor Application, W-9 Taxpayer Identification and Minority/Ethnicity forms to be placed on the vendors list.
ITB/RFP Bid Information
The Office of Procurement has a public bid board in which Invitations to Bid (ITB) and Requests for Proposals (RFP) are posted.  Vendors may view posted ITBs and RFPs at the Procurement Office during normal business hours from 8:00 am to 4:30 pm (CST), Monday through Friday.
Electronic Bid Opportunities
The Office of Procurement also has an eBid site that vendors can view and participate in bid opportunities electronically. To register and view current bids, please go to our eBid site at:  https://tnstate.ionwave.net/login.aspx.
Vendor Application & Forms
Please complete the Vendor Application, IRS W-9 Form and Minority/Ethnicity Form and fax to: 615/963-5192, or mail documents to:

Tennessee State University
Office of Procurement
Campus Box 9633
3500 John A. Merritt Boulevard
Nashville, Tennessee 37209-1561

If you have any questions, please contact the Procurement Office at 615-963-5181.
---