Home >
> Central Receiving
Central Receiving
General Information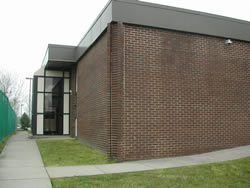 Central Receiving support the University's mission by providing efficient and cost effective delivery and moving services for all goods moved to, from and between departments and to meet the needs of Tennessee State University.

Hours of Operation
Monday - Friday, 8:00 am - 4:30 pm, CST (except University holidays)
Phone: 615/963-5199 • Fax 615/963-5245
Manager: Clifton Etheridge

Central Receiving is responsible for receiving supplies, property and materials procured by the University. This department performs visual and physical inspections of packages received and prepares receiving reports.


---
webpage contact:
Movable Property