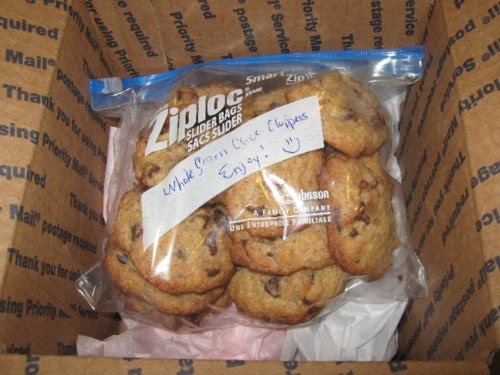 Although they are all grown-up, nothing brings more excitement to them like a care package from home. Ideal times to send these friendly reminders of your love and support are at the beginning of each semester, mid-term period, and the final exam period. Here are a few ideas on what to include in the care package:
Study supplies like pens, pencils and highlighters
Nonperishable snacks
Family photos
Drink mixes (lemonade, hot cocoa, etc.)
Microwave popcorn
Games
DVDs
Gift cards for local restaurants
Whether your student lives on-campus or off-campus let him or her know to expect a package at the post office.
Address the package as follows:
Student's Name
TSU P.O. Box ####
Nashville, TN 37209


Our partnership with On Campus Marketing allows you to order care packages to be delivered directly to students all academic year.  Visit
www.ocm.com/tns
to order.