Scott Hallgren
Music & Technology, Arranging, Audio for Video, Scoring for Media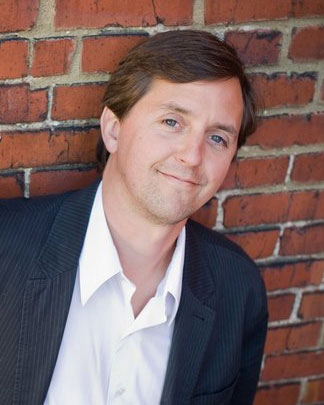 Emboldened by surviving a decade of world travel and ritualistic abuse at the hands of producers, Divas, and 3 chord cowboys, Scott now works on local, national and international media productions. A recipient of a 2010 Silver Telly and a 2010 CINE Golden Eagle for his work on "We Shall Not Be Moved: the Nashville Sit-ins", he has also scored movies that have been screened at the TN State Museum, have over a million views online and been shown at more than two dozen film festivals worldwide; of note, "Sith'D", a short Star Wars spoof, won Best Comedy at Comic-Con from LucasFilm (2006), and "Gracie: diary of a coma patient" (2007) received a Silver Medal of Excellence at the Park City Film Music Festival for Scott's musical score.
An active jazz musician and arranger, Scott is also a Grammy voter and board member of the Nashville Composers' Association. His first album "Tango/Jazz", featuring all original music, was released on the Magnatune label in 2010. 
Scott's previous life includes live performances, tours and/or studio recordings with: Donna Summer, Sir Elton John, Aaron Neville, Gloria Estefan, Ricky Skaggs, Eddy Arnold, Lari White, Marc Antony, Andrae Crouch, Brian Littrell (Backstreet Boys), David Foster, Larry Gatlin, Margaret Becker, The Wilkinsons, Steve Wariner, Jaimee Paul, Leif Shires, Monte Montgomery, Seay and Fernando Ortega.
As the owner of Scootman Music Productions, he wears many funny hats, all while doing music, audio, voiceover and sound design work for Scholastic, Documentary Channel, Chattem/IcyHot, Ridiculous Software, Enzyte, Vanderbilt Cancer Center, Mobil/Exxon, & CMT, as well as music for the movie soundtracks of Smart People and London Tango.
Contact Mr. Hallgren
PA 281, (615) 963-5355
---
webpage contact:
Music