Foreign Languages
Weekly Practice
THE FLT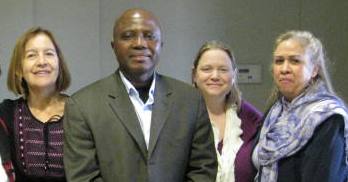 The Foreign Language Table (FLT) meets every week to help practice French and Spanish informally. Activities include conversations, films, meeting with guest speakers, reading poetry and drama etc.

Students, Faculty and Staff interested in learning about or sharing their knowledge of Foreign Languages and cultures are welcome to join the FLT.
FLT MEETINGS

Crouch Hall Room 412
French Table: Thursday at 1:00 pm
Spanish Table: Friday at 2:00 pm
Other languages to be announced soon.
FOR MORE INFORMATION
Dr. Konkobo (ckonkobo@tnstate.edu)
Dr. Mojica-Diaz (cmojica@tnstate.edu)
_________________________________
---
webpage contact:
Language, Lit, Philosophy