Annual Enrollment Transfer Period (AETP)
September 15 - October 15, 2015
Enrollment ends on October 15th at 4:30 pm CENTRAL time!
Benefits Fair September 16, 2015 from 10:00 am - 2:30 pm in the Farrell/Westbrook Agricultural Center ("The Barn")
All Vendors will be present!
All Benefits Enrollments and Changes Effective January 1, 2016

Flexible Spending and/or Dependent Care Accounts
If you want to participate in the

Flexible Spending

or Dependent Care accounts for 2016, you must visit https://www.healthhub.com/EmployeeLogin.aspx, register and complete the enrollment online.  This benefit does not automatically renew, nor is there a paper enrollment.  Make sure you receive a confirmation email.


To learn more about Flexible Spending/Dependent Care through PayFlex, click here.  
Medical / Dental / Vision
Major changes for 2016!  See below.
Assurant pre-paid dental is being replaced with a similar pre-paid plan from Cigna
Delta dental is being replaced with MetLife
Cigna Open Access is being replaced with Cigna Local Plus.  Cigna Local Plus will require you to see a specific network of Cigna doctors.  Click here to see if your doctor may be in the Cigna Local Plus network.  Click here to view a short video on Cigna changes.
Unless you make a change, you will be automatically transferred to the new plan that is replacing your old plan.
Also offered for 2016 will be a Consumer Driven Health Plan (CDHP) with a Health Savings Account (HSA).  Watch this short video on the benefits of an HSA.  See pages 6 - 9 of the Decision Guide for additional details.  Enroll in this plan through ESS.
Don't Wait ─ Enroll early! You must click "submit" in Employee Self-Service (ESS) to finalize your selections by

4:30 pm CENTRAL time on October 15, 2015

.  MAKE SURE YOU REQUEST A CONFIRMATION TO BE MAILED OR EMAILED TO YOU.



No changes until the next Open Enrollment/Annual Enrollment Transfer Period

(unless you experience a Special Qualifying Event.)


To enroll or make changes, log on to Edison Self-Service (ESS) . No paper enrollment forms will be accepted. Instructions for ESS are found in your 2016 Decision Guide. If you did not receive your password/login, please contact Pam Trent at 615-963-7433 or ptrent@tnstate.edu.
View your 2016 Decision Guide here!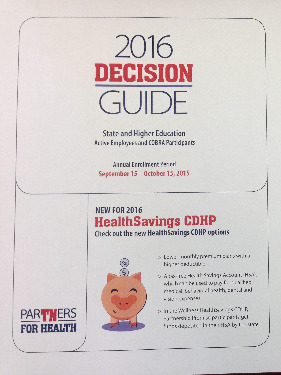 Meet ALEX !  ALEX, your personal online ParTNers for Health benefits expert can help you choose which insurance option may work best for you .  Click here to continue!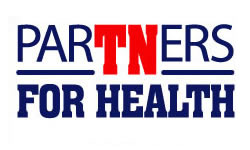 Annual Enrollment Transfer Period PowerPoint (AETP) presentation - This slide show hi-lites all of the upcoming changes and options available to you.  Click here to view it!
The products below are offered through the Tennessee Board of Regents (TBR) and are separate from the State's plans.
AFLAC
To enroll or to make changes, visit the AFLAC-TBR site .
The user name for all eligible employees is their SSN. The password will be the last four of the SSN and the first four letters of the last name.  For example, if John Smith logs in with a SSN of 236116080, his password would be 6080smit.
All existing employees will have the opportunity to obtain or increase their critical illness insurance coverage by $5,000 for employee and spouse.   All increases in existing coverage will need to be done with an Aflac Benefits Specialist and cannot be done online.
To enroll with an AFLAC Associate, either contact Teri Maynard at 615-310-2462, teri_maynard@us.aflac.com, or contact the appropriate AFLAC Associate assigned to your campus.  A list of AFLAC Benefit Specialists is below.
Long-Term Disability
To enroll in Long-Term Disability, please print and complete the Enrollment Form  and return the form to Pam Trent, Benefits Specialist in the HR department no later than 4:30 pm October 15, 2015.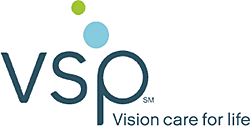 VSP Vision Care
Enroll in VSP Vision Care, please click HERE . To cancel or change VSP Vision Care, complete the Cancellation Request Form .  If you also select VISION in ESS, please note you will have two (2) vision plans that will NOT coordinate. 
            Optional Term Life Insurance
To enroll or to make changes to your optional term life insurance log onto http://www.LifeBenefits.com/StateofTN .
Your ID - TN+your EdisonID number (located in your Decision Guide info and on your CVS Caremark Card)
Your Password - If you have never logged in, your password is your eight-digit date of birth (MMDDYYYY) followed by the last four digits of your Social Security Number.
You may also contact Minnesota Life Directly at 866-881-0631.


 Non-Faculty Sick Leave Bank
To enroll in the Non-Faculty Sick Leave Bank, please print and complete the attached form and contact Christine Word at ext. 5305 or email it to her at cword@tnstate.edu.
Non-Faculty Sick Leave Bank Operating Plan
---
webpage contact:
The Office of Human Resources