Residence Life
Welcome!
 The Spring 2017 Intent Form is now live!
Please let us know whether or not you will be living on campus for the Spring 2017 semester. This form is required of all current on-campus residents.  
Participate in or Donate to the Residence Life Team!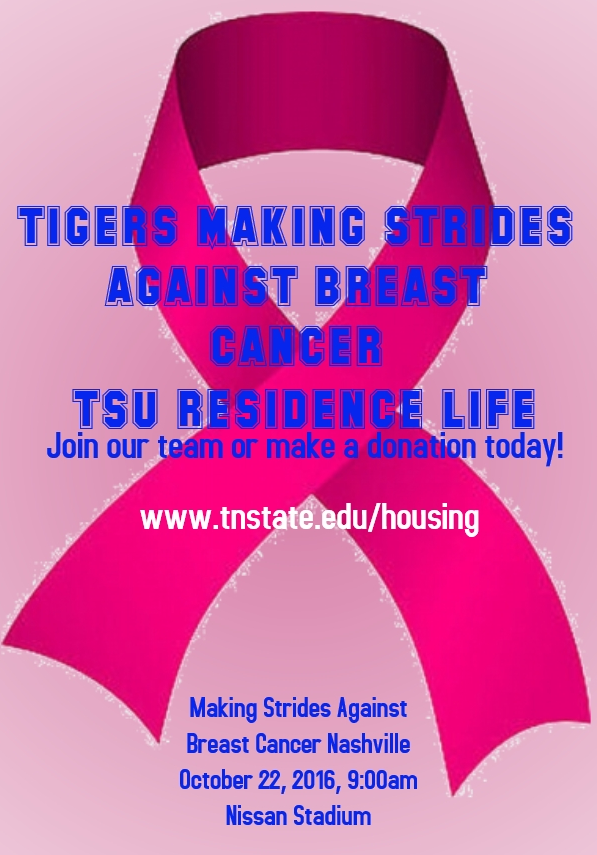 Housing Applications for Spring 2017 will be available beginning November 1.
---
 Follow us on:
Facebook 
Instagram @TSU_Reslife
 
---
UPCOMING EVENTS!
First-time Freshmen and New Students Move-in  August 17, 2016

Returning Students Move-in August 18, 2016

Students should be registered for fall 2016 courses in order to check into their assigned residence facilities.

Students should claim their assigned room (space) within 24 hours of their scheduled move-in date (shown above).  Students should contact the Residence Director of their respective assigned facility if they want to request to move in at a later date than shown above.