Welcome
TSU Nursery Research
Located at the Otis L. Floyd Nursery Research Center (approx. 80 miles southeast of Nashville on the edge of the Cumberland Plateau) I work in a research facility dedicated to the improvement of the Tennessee nursery crop industry. It is operated through a cooperative effort between Tennessee State University and the United States Department of Agriculture/Agricultural Research Service.
We work to provide education and assistance to the wholesale nursery producers in middle Tennessee (Warren, Coffee, DeKalb, Franklin, Grundy, and Van Buren Counties).  We also provide:
educational programs,
demonstrations,
group meetings,
farm visits,
and media updates.
Upcoming Events
Perennial Plant Association, Baltimore, MD -- Jul. 27-Aug. 1, 2015
"CENTS" Trade Show, Columbus, OH -- Jan. 11-13, 2016
__________________
---
webpage contact:
Adam Blalock
'Jelena' (aka 'Copper Beauty') is a wonderful selection of Hamamelis x intermedia.
Witchhazels bloom in February in Middle Tennessee so take some time to get up close and appreciate their unique delicate flowers. Many new selections have been named and release lately and talk among some gardeners indicate it may be one of those plants you will see more and more of over the next few years. For more plant tips, check out the TSU Nursery Research Center's Facebook page.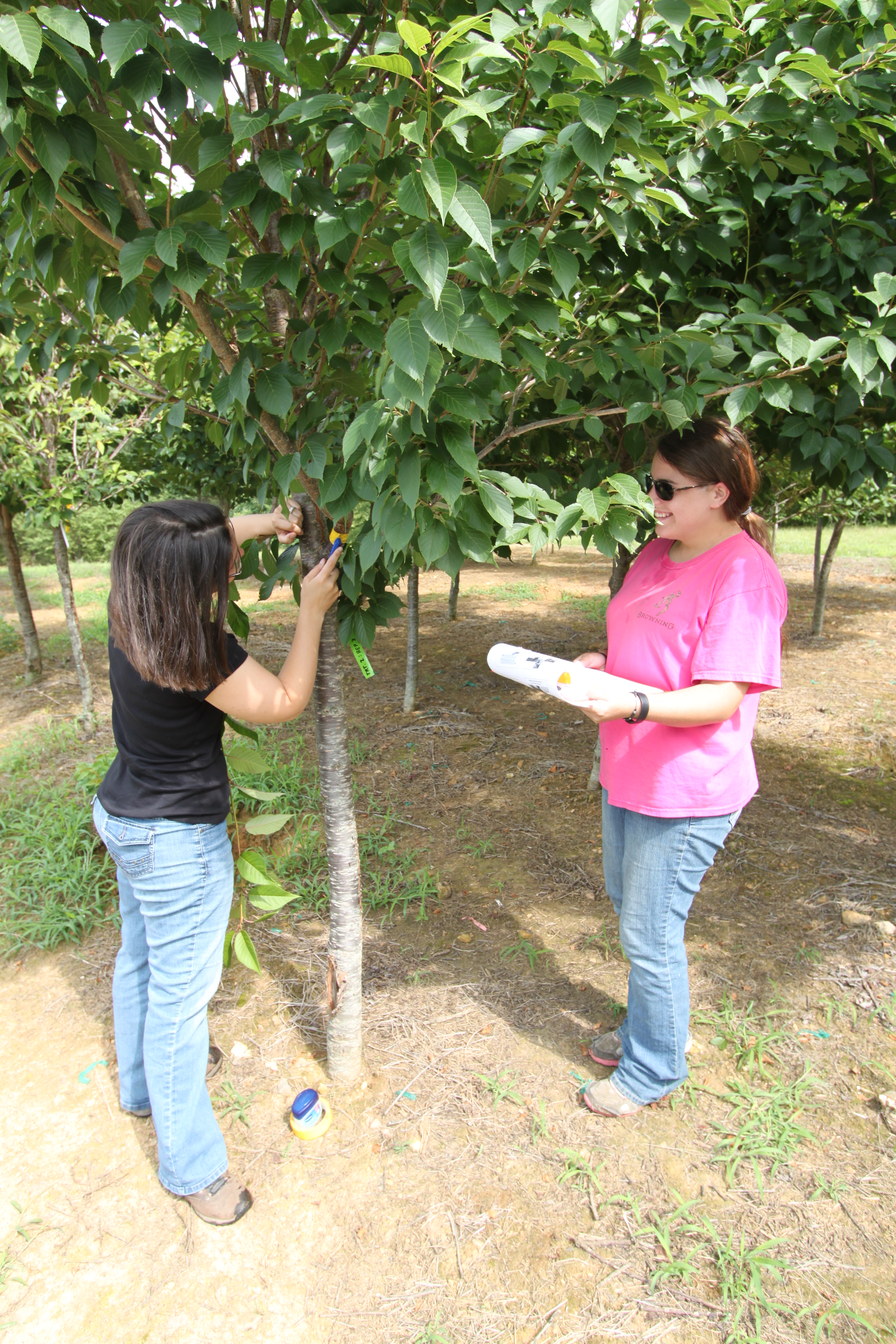 There are always many research projects and evaluations in progress at the TSU Nursery Reserch Center. Some of the major areas of focus there are insects, weeds, and diseases. Here, data is being collected on a population of scale insects. As more information is gathered about a new pest, we can more accurately recommend or develop cheaper more effective control methods.