Home >
> Frequently Asked Questions
FAQs
Frequently Asked Questions!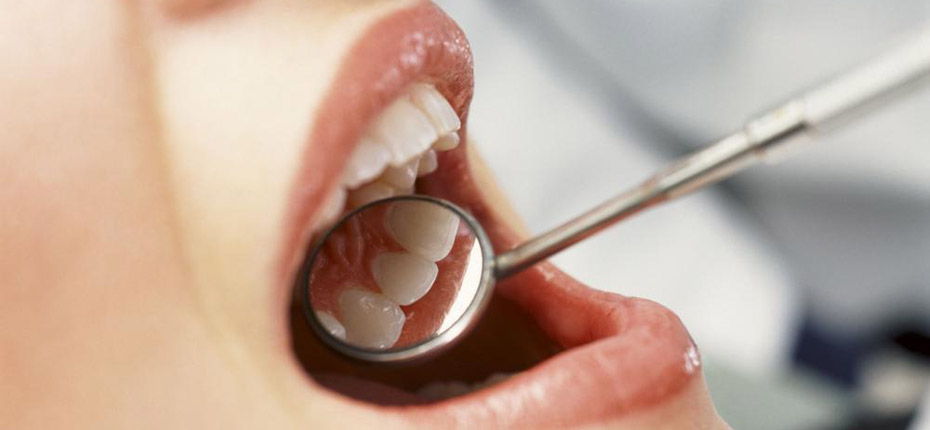 What does a dental hygienist do? 

A dental hygienist is a licensed health care provider who, under the supervision of a dentist, provides preventive services to patients.  Duties vary depending on the state, but typically include cleaning teeth, radiographs, sealants, nutritional counseling, administration of local anesthetic, and patient education.  Hygienists are employed in private dental offices, hospitals, community health clinics, and other health care settings.
Dental Hygiene Career Paths - http://www.adha.org/professional-roles
What is the job market for dental hygienists? 

Dental hygiene is currently in the top ten fastest growing career, with an expected growth of 43% in the next 10 years.  It is also in the top ten highest paying careers with an Associates degree. 100% of our students expected to find employment in the field upon graduation. The national median salary for dental hygienists was $66,570.00 in 2008.  The average salary in the state of Tennessee was $58,100.00 in 2008, with the top 90% making $77,100.00 annually.
Dental Hygiene Labor and Statistics - http://www.bls.gov/ooh/healthcare/dental-hygienists.htm
How can I obtain more information about the program? 

You may find the answers to most questions on our website or you can make an appointment with the Director of Dental Hygiene.  Ms. Rosalyn Word - rword@tnstate.edu

What is the process for being selected for admission to the program? 

The process involves the Dental Hygiene Admissions Exam (DHAE) Scores, ACT / SAT or equivalent score, Science (Microbiology, Anatomy & Physiology I and II, GPA Microbiology, A&P I & II, English I and One Semester of Humanities  The program admits in the fall semester only, so applications are due January 15th and May 15th respectively. Applications can be found on the website under Application Packet

Do I have to complete all general required courses before applying?

NO.   Our program only requires that Five (5) prerequisite courses be completed with a "C" or better before seeking admissions.  Admission to the dental hygiene program is competitive. We admit up to 34 students per year and expect to have over 120 applicants.

I have a degree from another college and did not have to take the ACT. Is it mandatory to take the ACT to get into the program? 

Yes. A minimum score of 19 is required to be qualified for acceptance into the program.  The higher the ACT score, the better your chances of being admitted. Dental Hygiene is a very competitive program.

Can the general required courses be taken at other colleges? 

Yes.   Information on course equivalency may be obtained by contacting the Admissions office.

If I don't get into the program this year, what can I do to better my chances of getting in next year?

Meet with a faculty advisor to discuss your application packet on an individual basis.

How many students apply and how many are accepted?

 We expect to have over 100 applicants.  Currently the program accepts up to 34 students each year.  We do not keep a waiting list and date of application is not a factor as long as all required materials are submitted prior to the application deadline.
Will I still be considered for the program if I am enrolled in a prerequisite course(s) at the time of the application deadline of January 15th.
The Tennessee State University Dental Hygiene Department must receive all applications no later than January 15th of the year the student is seeking admittance.  Only complete applications will be accepted for any application cycle.  Any applications received after the application deadline will not be accepted.  All prerequisite courses MUST be completed by the application deadline.

A secondary application deadline of May 15th is available to applicants who are currently enrolled in a prerequisite course or who missed taking the DHAE examination.  Meeting the May 15th deadline places the applicant on an ALTERNATE LIST along with those not accepted in the initial January 15th application review.  Your subsequent admission will be based on a review of your packet and "space Availability".

Do I have to have CPR certification and a physical exam before being accepted? 

You must have proof of current CPR certification for Health Care Providers,  fill out your TSU Medical Health Questionnaire and have evidence of having begun the Hepatitis B vaccination series before the first day of class. You will receive these forms with your acceptance letter.
When will I know if I've been accepted?

The deadline for applications is January 15th and May 15th. Students are contacted as soon as all applications are reviewed and selections have been made to inform them of their acceptance / non-acceptance into the program. The letter will inform you of when to attend the mandatory orientation, which is held prior to the first day of school.
What costs can I expect?

The costs are detailed on the website under "Estimated Tuition and Expenses", these costs are also detailed in the application packet. During orientation you will get information about uniforms, supplies and instruments that need to be purchased in the first semester.
When do clinical rotations begin and where do they take place?

Most of the clinical practice is done in our clinic.  Students begin going to off campus clinical rotation sites in the winter semester of the 1st year.   The exact dates and locations will be provided on the first day of the summer semester.
Can I take any dental hygiene classes online? 

We do not offer an online format for any of the dental hygiene course work at this time.  One hundred percent of dental hygiene course work is administered in the classroom or clinic setting.
What type of class schedule can I expect?

You can expect to be in class 8:00-5:00 Monday-Thursday. There are some semesters in which you will have 1-2 days off during the week. This will depend on the number of core courses you have completed prior to enrollment in the dental hygiene program.
How long is the program?
Two academic years. Four full semesters which are 15 weeks long and one summer session that is Five (5) weeks long.
Are there loans/scholarships available?

Yes.  Contact our financial aid department for information about loans/scholarships.
What type of certification will I receive?

Our students receive an Associate's of Applied Science Degree in Dental Hygiene and are eligible to take the Dental Hygiene National Board exam which is administered in final semester of the program.  Successful completion of the National Board allows students to take any state/regional board of their choice.  Dental Hygienists must be certified by the state in order to practice.
Do the dental hygiene courses have to be taken in a particular order? 

Yes, please review the curriculum sequence form found in the application packet.
Can prerequisite and core courses be taken as a pass/fail option? 

No, all course work must be completed with a C or better to be considered for meeting requirements for graduation.
Can I repeat core courses to improve my GPA? 

Yes, however all core courses can only be repeated one time with only the most recent grade being used in calculating the GPA.  This applies to all prerequisite and core courses taken at all colleges and universities.
I have not been in school for many years, will my classes transfer? 

Only credits for courses taken in the past ten years will be accepted, with the exception of Chemistry, Anatomy and Physiology, and Microbiology.  These courses must have been completed within the past five years to be considered for admission into the Dental Hygiene program.
Can out of state students apply and be accepted?
Yes. Even though students who qualify as residents of Tennessee are given first consideration, some students from out of state are accepted into the program each year. 


Do out of state students have to pay out of state tuition?
Yes. 


How does one establish residency in Tennessee?
One should contact the Officer of Enrollment Services at Tennessee State University for that information.
When can I come for a tour of the campus?
Students often want to come and take a look at the facilities and meet students and members of the faculty. Such visits are welcomed and arranged by contacting Tennessee State University at the following link.
http://tnstate.askadmissions.net/Portal/EI/Search
Can I work while going to dental hygiene school?
While it is possible to work some part-time, we recommend that students limit the number of hours worked per week to not more than 8 to 10 hours. 

Dental hygiene is a very intensive program and you will want to focus your efforts on your coursework.
What is the deadline for admission applications?
January 15th and May 15th respectively.
When do classes begin?
Students are admitted once a year for the fall semester, and begin classes in mid August. 


Is it "hard" to get accepted into the program?
Student who complete the admission requirements and have a good GPA are competitive for placement in the class. The number of applicants to the program is increasing, so one should strive for a GPA over 3.0. 


When I first went to college I wasn't studying or doing well grade-wise. After I changed my major to Dental Hygiene, I have done better. Will that help me to be admitted to the program?
Improved grades in prerequisite courses will raise the overall GPA and provide evidence of an individual's academic ability. Taking a full course load during a semester and receiving good grades will indicate the ability to meet the rigid academic requirements and schedule at Tennessee State University.


Should I send a college transcript for all college coursework?
Yes. It is a requirement for admission. 


Is experience as a dental assistant helpful?
Yes. Familiarity with the dental work setting and terminology is helpful, however, a hygienist typically has a different skill set than an assistant.


What kinds of courses are recommended as electives?
Additional courses in English, Psychology, Sociology, Biology, Math, Spanish, Nutrition, Computer Literacy, or Health and First Aid are generally helpful. 


If I am past the traditional college age, am I too old to enter dental hygiene?
Certainly not. There is a growing trend for people to change careers, or to choose to enter the dental hygiene field later in life. We have students who range in age from 20 to over 40 years of age. 


Where are most dental hygienist employed?
The vast majority of dental hygienists are employed in private dental offices, but many are employed in public health settings, dental hygiene education programs, public schools, hospitals, and by private industry. 


Is dental hygiene a field for women only?
The vast majority of dental hygienists are women. The field is becoming an option for men with an interest in a career in the dental field, who are not interested in attending dental school.
Are dental hygienists at risk for Infectious diseases?
Dental hygienists are at no greater risk than any other health care professional. Policies and procedures for immunization, testing, and post-exposure incidents have been developed to comply with Occupational Safety and Health Administration (OSHA), Centers for Disease Control (CDC), American Dental Association (ADA), American Dental Hygienists' Association (ADHA), and extramural site recommendations or policies. Dental hygiene students, in the course of their clinical responsibilities, have exposure to blood, blood products, tissue, secretions, or body fluids of patients potentially containing hepatitis B (HBV) and are at risk for HBV as well as other infectious diseases.
Does the dental hygiene program admit students with advanced standing?
Under exceptional circumstances, highly qualified students who are attending an accredited U.S. or Canadian dental hygiene program may be considered for placement in the Dental Hygiene program at Tennessee State University. All such decisions will be considered contingent upon the quality of the applicant and the number of vacancies that have occurred in the present classes.
---