Home >
> Dr. Tameka Winston
Dr. Tameka Winston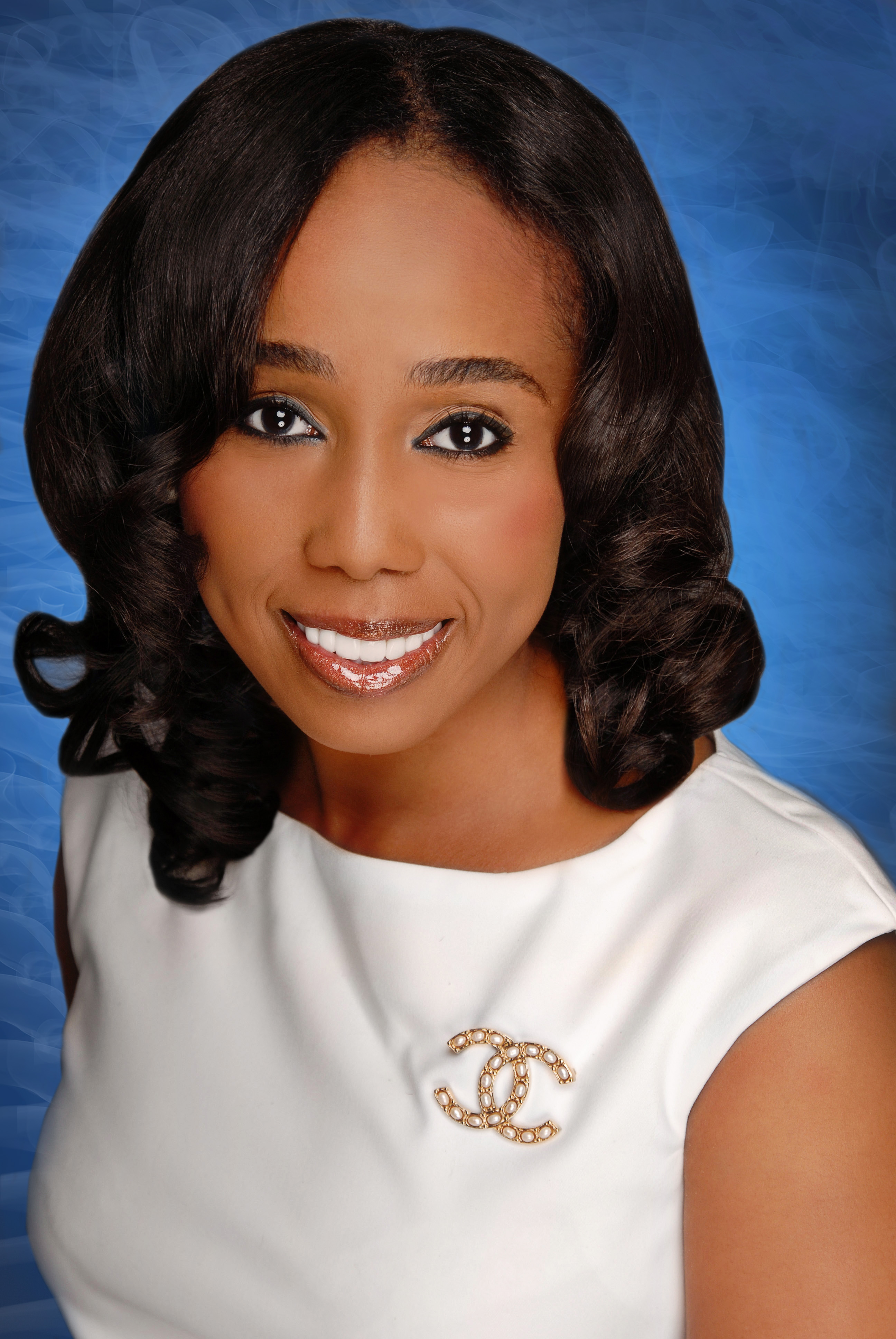 E-mail: twinston20@tnstate.edu
Office: PAC 105
Phone: (615) 963-5804
Education:
B.A., 2001, Alcorn State Univ
M.A. 2005, Austin Peay State Univ.
Ed.D. 2009 Tennessee State Univ.
Dr. Tameka Winston is the interim chair and an award-winning professor in the Department of Communications at Tennessee State University. She is also an author and Sirius XM radio host. Winston has been working at the collegiate level for 15 years in various roles. She has advised and mentored many students during her time at the TSU. Winston's passion for education has helped her earn several recent accolades.
She is among the finalists for the 2016 Nashville's Emerging Leaders Awards. The awards are sponsored by the Nashville Area Chamber of Commerce and YP Nashville. They recognize professionals younger than 40 who have made significant accomplishments in their chosen field and contributions to the community.
She received the 2015 Woman of Achievement Award at the 35th Annual Women in Higher Education in Tennessee conference. Past award recipients include Dr. Shirley Raines who is the first female president of the University of Memphis. The Woman of Achievement Award is presented to a dedicated leader who has earned admiration and respect, has vision and leads by example, faces challenges with grace and courage, and lives with dignity, integrity and honor.
Winston was awarded the 2015-2016 Professor of Year Award by the College of Liberal Arts. She was also awarded the 2012-2013 Professor of the Year Award by the College of Liberal Arts.
Not only was she chosen as one of the Nashville Business Journal's Top 40 Under 40 but she was also selected as one of the Network Journal's 2015 "40 Under Forty" Dynamic Achievers in the United States.
The national award recognizes outstanding young African-Americans who are "Reaching for Higher Goals" in their careers while remaining dedicated to their community's development. Notable past honorees include renowned journalist Soledad O'Brien. Winston was also recognized as one of the Nashville Business Journal's Top 40 Under 40. The winners were deemed to be making a difference in their companies and the Nashville community.
Winston is also a Young Leaders Council alumna. The program was created in 1985 to address the need to broaden and strengthen Nashville's volunteer leadership base.
Winston co-authored and published a textbook, Understanding the Speechmaking Process. This textbook is used by all students taking the Public Speaking course at Tennessee State University. Shewas also chosen to serve as co-author for the 3rd Edition of Mass Media Revolution. This is an extremely popular textbook through Routledge Publishing.
In addition to teaching and scholarly research, she serves as the Executive Producer and host for two radio programs on Sirius Satellite. She also created both shows. The two shows are Black Docs and Tennessee State Talk. The show, Black Docs, features a panel of four African American female doctors from different fields. Each host brings her own unique experiences to the show; which leads to informative, fun and witty discussions. The co-hosts share their opinions on numerous subject matters that are important to the African American community including: HBCU history, mental health, healthy living, and much more. Winston believes in active involvement within the community.  Her goal is to go beyond the radio to not only discuss the issues but also engage the issues.  She believes that the show is a wonderful opportunity to offer a counter-narrative to the negative images of women in the media. Mentoring and supporting those in need are integral to the mission of show.
Winston is also passionate about the current state of education in the K-12 setting and current issues in the African American community. This is evident by her dissertation and radio show topics.
Winston researched and developed the print curriculum for the department, which incorporates new media technologies and multimedia convergence.  Also, she is the first in the department to develop and teach a course that is offered solely online.  Her research interests include coverage of education related issues in the media, media convergence, new media technologies, multimedia curriculum and the status of education in the black belt states.  Winston also works with many different community service projects.
Winston earned her Doctoral Degree and Specialist in Education Degree at Tennessee State University, has a Master's Degree from Austin Peay State University, and a B.A. from Alcorn State University.  She enjoys traveling and spending time with her husband.
---
webpage contact:
communications