Email Address Separators
Configure Outlook to use comma and semi-colon separator                                             < back to top >

Outlook 2007 uses semicolons to separate email addresses. Here are directions to permanently configure Outlook to use both the comma and semi-colon separators.
Open Outlook.
On the Tools menu, click on Options.
Click on Email Options, and then click on Advanced Email Options
Under the section "When sending a message", click to select  "Allow comma as address separator" check box.  Click on OK.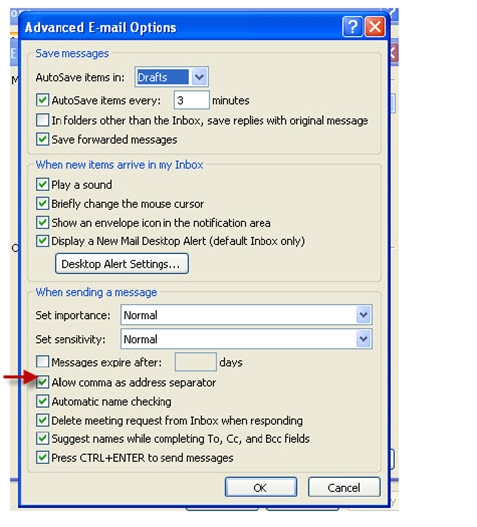 < back to top >
---
You will now be able to use semi-colon or comma as address separators.