Mobile Giving
43 - 4 months, 400 texts, $4,000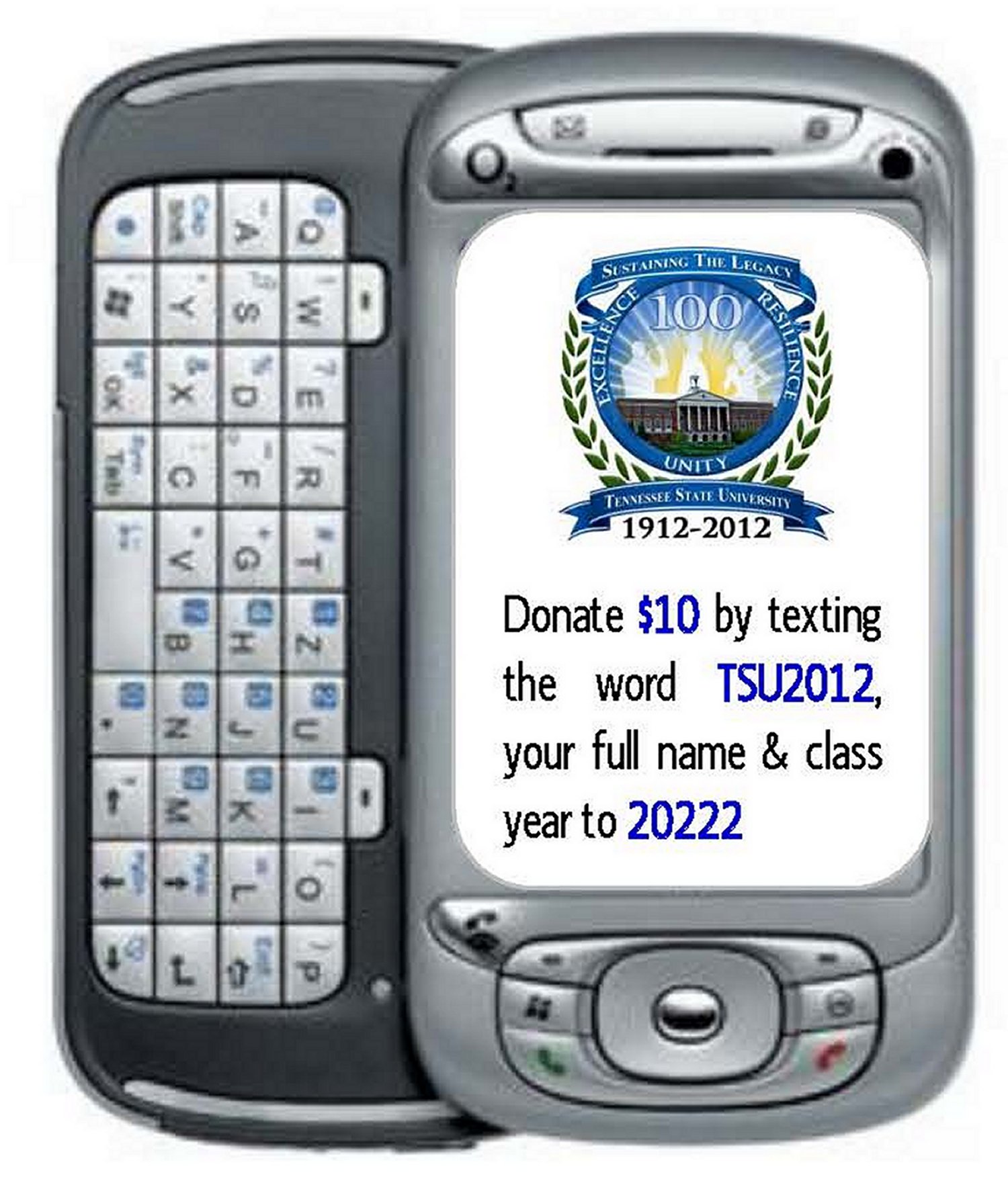 We believe in the power of the Tennessee State University family.  Whether an alumnus, faculty, staff, student, parent or friend together we have the power to make a difference. Making a difference has never been easier.  Over the next four months, we need 400 texts from TSU family and friends.  It's just $10 a text!  Support TSU Centennial Scholarships by simply . . .


1.  Texting TSU2012 to 20222
     Include your name and
     class year (if a graduate)

2.  Confirm your gift

3.  Your gift will appear as a
     $10 tax-deductible amount
     on your cell phone bill.
"You make a living by what you get.  You make a life by what you give."
  Winston Churchhill
DISCLAIMER:  A one-time donation of $10.00 will be added to your mobile phone bill or deducted from your prepaid balance. Donor must be age 18+ and all donations must be authorized by the account holder (e.g. parents). By texting YES, the user agrees to the terms and conditions. All charges are billed by and payable to your mobile service provider. Service is available on most carriers. Donations are collected for the benefit of the Tennessee State University by the Mobile Giving Foundation and subject to the terms found at www.hmgf.org/t. Message & Data Rates May Apply. You can unsubscribe at any time by texting STOP to short code 20222; text HELP to 20222 for help.
---
webpage contact:
Alumni Relations & Annual Giving