Home >
> Mixer - Homecoming
Alumni Whiteout Party with a Splash of Blue
A Night of Fun for a Cause!


 

 


Step out into white as Tennessee State University celebrates homecoming! 

The Alumni Whiteout Party with a Splash of Blue will be a night of festive fun 

as alumni and friends come together to support a worthy cause.
Join us on
Thursday, October 12 - 8:00 pm
for a great night of fun!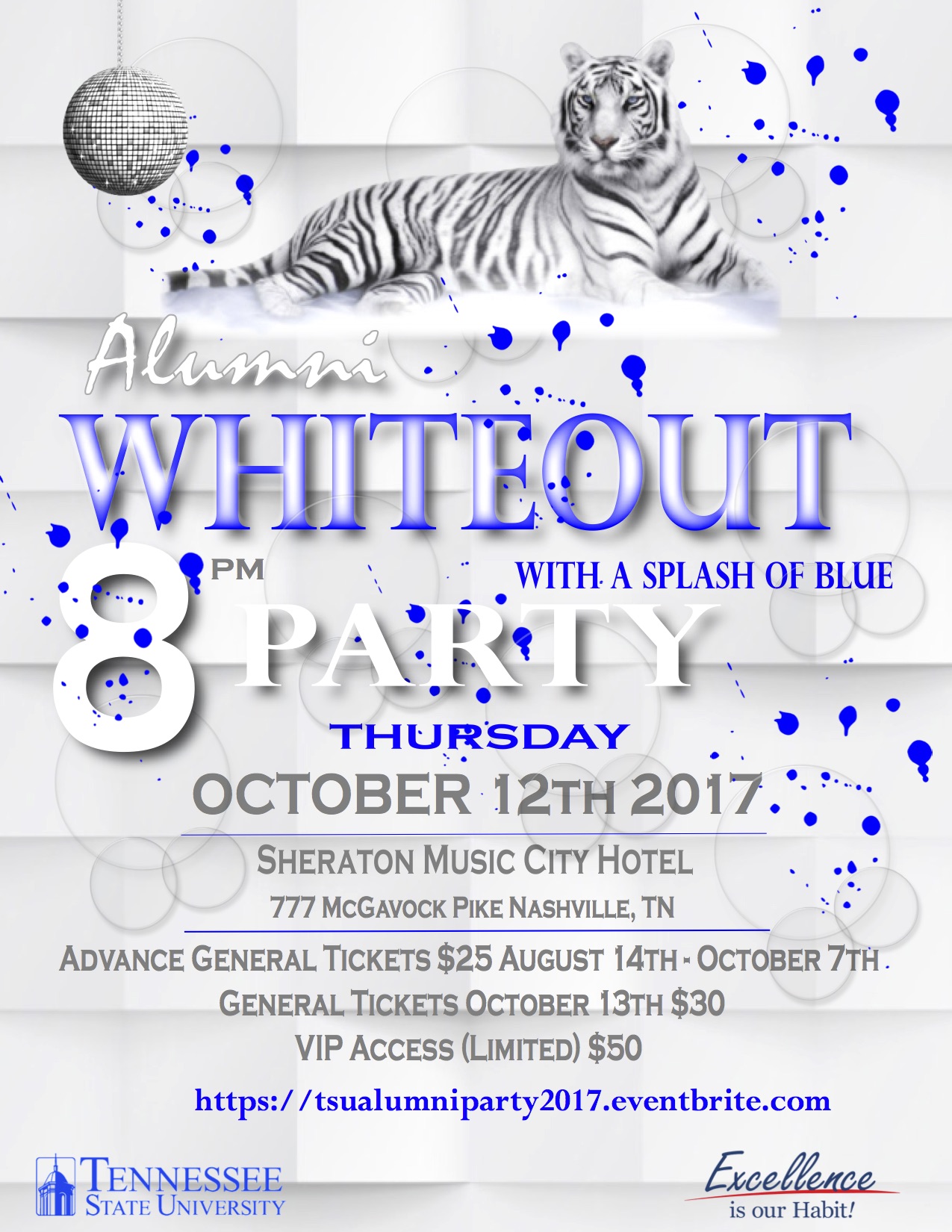 ---
 With questions, contact: 
Cassandra Griggs at 615-963-5763.
---
Past Event
---