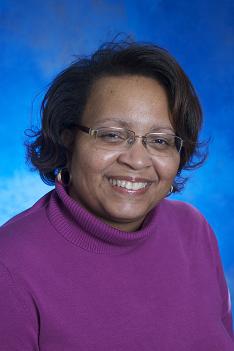 Rhonda Moore
Director of Business Operations
College of Agriculture, Human and Natural Sciences
Contact Information:
Office Location: 114 Farrell-Westbrook
Telephone: 615-963-5527
FAX: 615-963-1841
Email rmoore@tnstate.edu
Current Responsibilities:
Plan and develop short and long term budgets to provide projections and forecasts and analyzes financial impacts
Assist in the development and implementation of goals, policies, priorities and procedures relating to financial management, budgets and accounting, inventory control, printing, rental of facilities and personnel recruitment
Ensure the integrity of financial data and accuracy of fiscal reports produced by the School
Identify and solve problems in matters related to fiscal issues for all funded projects
Work directly with the Dean on special assignments
Counsel Civil Service employees on Retirement and Life Insurance benefits
Education:
B. S. Business Administration (Accounting Emphasis)
M. B.A. (Concentration in Management)
Membership:
Life Member of Tennessee State University National Alumni Association
Ladies Association for Christian Education
Life member of Delta Sigma Theta Sorority, Inc.
Schrader Lane Church of Christ
Work Experience:
Fiscal Analyst 3. Cooperative Extension Program, Tennessee State University: March 2003 – May 2009.
Fiscal Analyst 2. Cooperative Extension Program, Tennessee State University: July 1995 –February 2003
Accountant 2. Cooperative Extension Program, Nashville, TN: August 1977 to June 1995
Date joined staff:  1977
---
webpage contact: