Home >
> Peace Corps Masters Degree
Peace Corps Masters Degree
Receive Academic Credit for Your Peace Corps Service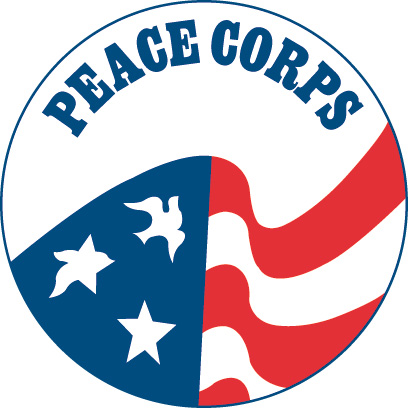 Students may earn up to six graduate credit hours for Peace Corps Service that will fulfill six hours of Agricultural Sciences credits for the MS degree. Competitively based scholarships, research and teaching assistantships may be available through the department.
Degrees Awarded:
Agricultural Sciences (MS)
Admissions Deadlines:
Two months prior to beginning of semester
Program Start:
Students are admitted every fall (August), spring (January), and summer (June) term.
Description
The department of Agricultural Sciences offers a Masters of Sciences (MS) degree in Agricultural Sciences with two options, Thesis and non-thesis and four concentrations in the following areas: Agribusiness, Agricultural Education, Animal Science, and Plant Science. The degree require a minimum of twenty-six (26) credit hours of course work and a thesis of four (4) credit hours for students that are writing a thesis.   Students that are interested in completing the non-thesis option must complete a minimum of thirty-five (35) hours of course work.
Requirements
Candidates must have the equivalent of the bachelor's degree with a major in one of the Agricultural Sciences and a minimum quality grade point average of 2.50 on a 4.00 point scale and a minimum score of 870 on the GRE (verbal and quantitative, or verbal, quantitative and subject), or 370 on the MAT for unconditional admission. An applicant with a bachelor's degree in areas other than the Agricultural Sciences may be recommended to the Graduate School for conditional admission and be required to take eighteen (18) credit hours of undergraduate prerequisite courses in the Agricultural disciplines. A completed graduate application, $25.00 application fee, and official transcripts from all undergraduate and graduate school sattend3ed are also required.
Program contacts
Tennessee State University
Department of Agricultural Sciences
3500 John A. Merritt Blvd.
Nashville, TN  37209
Mr. Sam Comer, MI Coordinator
(615) 963-5820

or

Dr. Surenda Singh, Graduate Coordinator
(615) 963-5829
---
 Explore TSU for yourself.
Visit us and see the campus,
learn more about life in Nashville,
and discover the heart of our exciting TSU Tiger community.
Apply for admission, request information, or contact Tennessee State University today.
Undergraduate Admissions
P. O. Box 9609
Nashville, TN 37209

888-463-6878 toll-free
615-963-5101 voice
615-963-2930 fax

 

  Graduate Admissions
P.O. Box 145
Nashville, TN 37209

615-963-7371 voice
  615-963-7219 fax
gradschool@tnstate.edu
---
webpage contact:
agricultural science